Uganda joins Regional Electronic Payment Solution Platform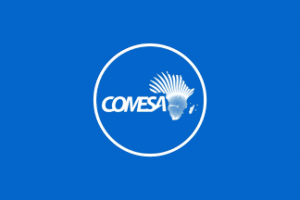 Uganda has officially launched the Common Market for East and Central Africa's (COMESA) Regional Payment and Settlement System (REPSS).
The electronic payment solution, which facilitates quick and safe transfer of funds from one COMESA member country to another through their central banks, is expected to trigger a growth of cross-border business initiatives.
According to a statement signed by the Governor of the Bank of Uganda, Professor Emmanuel Tumesiime-Mutebile, "REPSS compliments other payment solutions existing in the region and will help to integrate payment platforms to achieve the COMESA vision of Economic Integration.
Currently, four other countries – Rwanda, Mauritius, Malawi and Swaziland – have reportedly also adopted the system, which was originally launched in 2012.
REPSS is expected to reduce the amount of time it takes for money to be transferred from one COMESA country to another from an average of 3 -5 days, to just 24 hours.
Pundits have noted that the system would be especially beneficial to traders in the region.
Reports indicate that currently the system only supports the United States Dollar and the Euro.
Last month, reports emerged that Kenya's central bank had also vowed to adopt the electronic payment solution by April this year.
According to a report by the Daily Nation, the Chief Executive of Kenya's Banker's Association, Habil Olaka, noted that "It is a welcome development. Currently, a lot of time and money is lost as traders juggle several currencies and route their payments through corresponding banks."
DRC, Uganda and Ethiopia to establish COMESA Free Trade Area (FTA)
The governments of the Democratic Republic of Congo, Uganda and Ethiopia have all expressed interest in establishing free trade areas according to the COMESA free trade agreement.
Although these nations have been part of the regional economic bloc for many years, they have failed to adopt the body's trading stipulations – until now.
Analysts say the FTA agreement, which advocates cuts in taxes and the elimination of many other trading barriers, is key to achieving the organization's goals.
Within COMESA countries, Kenya has been identified as having the most liberalised economy, while Ethiopia is generally rated as having the most protectionist. Both countries have consequently been involved in high profile trade disputes in the past.
Officials have noted that COMESA is actively working to even out these trade imbalance among member countries and implement a common strategy to promote growth in the region.
At the recently held 17th COMESA summit in Kinshasha, Congo, the heads of states of the 19-member countries deliberated on a number of the organization's economic initiatives, including the development of a common industrialization policy, the establishment of free trade areas and a customs union, as well as the much anticipated tripartite agenda – an initiative between COMESA, the East African Community (EAC) and the Southern African Development Community (SADC) to create a free trade market spanning the entire continent.
Although business between COMESA countries has steadily grown since the association was established in 1994, pundits say trade can grow at a much faster pace if certain regulatory limitations are abolished.
Photo by Zoltan Horvath.