Rwanda set to Host East Africa's Business Council Headquarters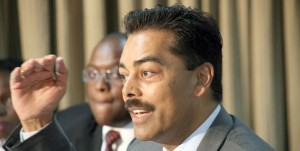 The Rwandan government has agreed to allocate land to East Africa's Business Council (EABC) to construct the body's regional head offices, reports indicate.
According to a published letter addressed to Vimal Shah, the Chairperson of the council, Kigali has been selected to host the regional offices.
Reports indicate that the council appealed to numerous countries for land to construct its headquarters and Rwanda was the first to respond.
The Rwandan Ministry of EAC Affairs, reportedly agreed to allot land in Kiyovu for the proposed headquarters.
Sources indicate that the Rwandan government has further agreed to facilitate additional discussions on other necessities needed to have the headquarters constructed in Kigali.
Rwanda's representative at the council, Denis Karera, expressed his excitement and appreciation at the government's efforts to have the headquarters built in Kigali.
The East Africa's Business Council (EABC) is reported to have been established in 1997 to encourage private sector interests in the integration process of the East African Community.
The main objective of the body is to be an efficient agent for encouraging the private sector's global and regional competitiveness in investment and trade. Sources reveal that the body also serves as a regional platform for the business community to express its concerns.
Observers have noted that the construction of the councils headquarters in Kigali will have an impact on how business is conducted across the East African region.
The EABC reportedly also has plans of setting up a one-stop center of affiliated regional bodies in Arusha.
According to reports, the proposed facility will host a training unit for business people. Sources say the body has secured finances to build the ultra-modern center, once land is provided by Tanzanian authorities.
Speaking during an interview, Andrew Luzze, EABC's Executive Director, said officials had met with authorities from Arusha over the land request.
He further indicated that they were assured of obtaining a piece of land since some areas have reportedly been demarcated for regional and international organizations. Reports indicate that the EABC has also extended requests to other African nations for investment.
Analysts say the council has facilitated significant changes in the East African region. The body has, meanwhile, appealed to regional governments to accelerate the usage of national identity cards as East Africa's travel document.
Rwanda is also expected to host EABC's retreat, which will assemble board members as well as business management teams from member states.  Sources reveal that the two-day meeting will involve an assessment and analysis of the business environment.
Photo: The Chairman of Kenya's Private Sector Alliance (KEPSA) and East Africa's Business Council (EABC), Vimal Shah.