Kenya, Uganda & Tanzania meet to discuss Tour Operation Issues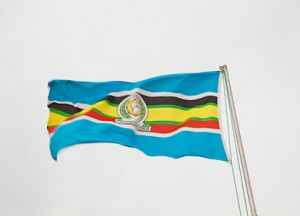 Ministers in charge of tourism and wildlife from Tanzania, Uganda, and Kenya are meeting at the East African Community headquarters in Arusha this week to  discuss issues affecting tour operations in the three states.
Among major issues to be discussed include insecurity, inconsistencies in fees charged, and cross border cooperation in the enforcement of wildlife law, reports indicate.
The EAC secretariat also issued a statement indicating that during the five-day meeting, the ministers would table several multi-lateral environment agreements.
This meeting comes after the three states reportedly raised concerns during the third and fourth meeting of the Sectoral Council on Tourism and Wildlife Management (SCTWM), over their tour operators being denied entry into other nation.
Consequently, the EAC secretariat is said to have requested every partner state to present their concerns in writing to permit coordination of the meeting between the partner states.
According to sources, some of the concerns raised were alleged harassment of driver guides at the borders, denying entry of tourist cars registered in different partner states, and inconsistencies in charged fees.
This Arusha meeting is therefore expected to focus on the said challenges as well as how to efficiently involve different sectors to enhance cooperation in wildlife and tourism management sectors in accordance with the Treaty for the foundation of the EAC.
Sources reveal that tension is building up in the EAC as the three larger partner states are reportedly accusing each other of reluctance to open respective borders to permit free tourist movement.
During a tourism meeting last year in Bujumbura, Ugandan officials alleged that Tanzania and Kenya are sabotaging free tourist movement by maintaining disguised policies to guard their tour operators against regional competition.
It is also alleged that while Uganda permits registered Kenyan vehicles with tourists to cross the border and access attraction sites, Kenya does not reciprocate.
Similarly, Uganda does not impose work permit charges for Tanzanian tour operators entering the region to pick or bring tourists, reports indicate.
However, Tanzania is reported to impose $100 fee on Uganda's tour operators. Uganda also permits free entry of registered Tanzanian vehicles into its tourist sites, yet Tanzania does not reciprocate, sources reveal.
Kenya is expected to highlight the issue of harassment at border points and on Tanzania's highways. Furthermore, the African country seeks to discuss discrepancies in fees incurred by Kenyan operators.
On its part, Tanzania reportedly seeks a review of the tourism accord signed with Kenya in 1985, reports indicate.
During this meeting, Uganda and Kenya are also expected to highlight the issue of Ugandan tour vehicles allegedly being denied entry into Kenya's game reserves.
Meanwhile, stakeholders in the tourism industry have welcomed this crucial meeting, which seeks to iron out the barriers to free tourist flow.
Photo by Alamy: The East African Community flag.