Investigators Discover 7 Tanzanian-Owned Offshore Bank Accounts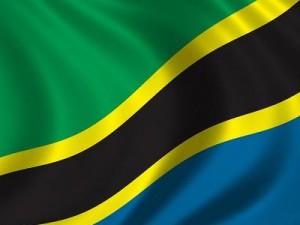 Investigators say 7 Tanzanian registered companies have a combined asset worth about $40 million in banks located in British Virgin Island and Jersey, United States.
According to a report by The Citizen, which quotes a report by The Guardian and the International Consortium for Investigative Journalists, the offshore accounts are believed to be used for money laundering.
All 7 companies are reported to have been registered in Dar es Salaam, Tanzania. Their owners have since been identified as Mr. Andre Schmid, Mr. Kaniz Mehbub Manji, Mr. Mehbub Yusufali Manji, Mr. Rameshchandra Chotalal Somani, Mr. C. Rameshchandra Somani, Mr. Kenji Ibeto and Mr. Stuart Macdonald.
Reports indicate between 2008 and 2011, the International Consortium for Investigative Journalists gathered an unprecedented amount of confidential information on the operations of several businesses worldwide – including those of these Tanzanian registered businesses.
While ownership of an offshore bank account does not necessarily intimate money laundering, these two feature together prominently in many high profile corruption schemes in Africa.
The Citizen has reported that 3 of the 7 companies identified act as undercover conduits for local businesses to transfer money clandestinely to offshore accounts.
Tanzanian authorities have reportedly set up a committee to investigate these claims.
Money laundering through offshore account is rife throughout the African continent.
Reports indicate that recently close to $200 million, tied to a Tanzanian company, was discovered in a bank account in Switzerland. Investigations are still ongoing to determine the ownership of that loot.
Experts say Africans own up to $70 billion in offshore accounts across the globe and that up to $1 billion is siphoned illegally from the continent annually.
This illegal cash outflow is reported to be one of the main contributing factors for the low gross domestic product of many African nations.