Kenya: Cabinet Approves Plan to Create Free Trade Zone in Mombasa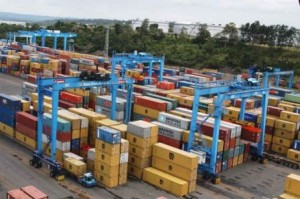 Kenya's cabinet on Thursday gave its assent to a plan to develop a 1,000-acre free trade zone in the port city of Mombasa.
Officials have noted that the establishment of the first duty free port in the region is expected to boost regional trade, create employment and increase direct foreign investment into the country – which plans to become a regional economic powerhouse.
In mid 2013, Kenya's Ministry of industrialization and Enterprise Development called on consultants to tender bids for the development of a blueprint of the free trade zone.
Cabinet Secretary Adan Mohamed has noted that the blueprint will serve as a road map for the construction of the zone, which is expected to be completed in 2015.
According to industrialization Permanent Secretary Wilson Songa, "The intention is to set up a zone that is accessible from Kilindini seaport, the Mombasa-Kisumu railway line, Mombasa Nairobi highway and the Moi International Airport."
The Mombasa port has undergone rapid changes in the past year after President Uhuru Kenyatta ordered regulatory changes to modernise the harbour and boost the flow of goods.
Experts say the port is quickly emerging as a favorite transit point for shipments destined for other countries in the continent.
While several experts have hailed the plan to build a free trade zone in Kenya, others have decried the move, noting that it may have negative effects on small traders and other industries.
Reports indicate that the construction of the free trade zone is set to be jointly funded by the government of Kenya and a number of private partners.
The government of Malaysia has reportedly expressed interest in investing in the project.
The revelation of the construction of a free trade zone in Mombasa falls in line with plans to establish a Grand African Free Trade Zone spanning the entire continent. Presently, this plan is reported to have won the support of trading blocs in east, central, south and west Africa.
Photo by Kenya Engineer: Aerial view of the Mombasa port.