Uganda Statistics Bureau: "Informal sector is the fastest growing sector in Uganda"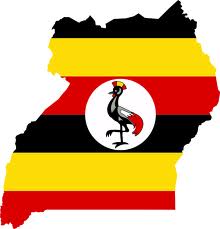 The Ugandan Bureau of Statistics has revealed that the nation's informal sector is growing faster than its formal sector.
Uganda's informal sector, like that of most sub-Saharan African countries, is largely composed of numerous unregistered and unregulated small and medium sized enterprises.
A recent report by The Monitor quotes data from the nation's Statistics Bureau, which notes that the sector currently makes up about 43% of Uganda's total economy.
While growth of the informal sector in developing nations is generally associated with a reduction in unemployment rates, a large percentage of these enterprises cannot be taxed.
Currently, Uganda's informal sector is reported to produce a meagre 12.7% of the national income, the lowest among sub Saharan nations.
Uganda's Revenue Authority (URA) has revealed that it continues to face difficulties in taxing businesses operating in the informal sector, despite the introduction of internet and mobile tax payment systems.
A majority of the businesses in Uganda's informal sector are engaged in agriculture, trade and services, mining and quarrying, as well as fishing, according to the nation's Statistics Bureau.
Despite the lack of revenue from its informal sector, the Ugandan economy has enjoyed a steady 2.8% growth in its Gross Domestic Product in the past few years, according to reports.
In a related news, the Ugandan Shillings has continued to trade impressively against the U.S. Dollar, and experts say the trend may continue.
While this news will support the growth of the nation's informal sector (as an increase in imports has shown), some observers have noted that it will have the reverse effect on the nation's export oriented formal sector.
Photo by Wikipedia Commons.