U.S. Warns of Terrorist Attack Plot in Kampala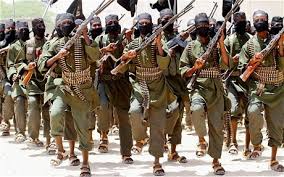 VOA News has reported that the U.S. embassy in Uganda has warned of an impending terrorist attack in the country's capital, Kampala.
In a message released late Monday, the US embassy revealed that it had been informed "a group of attackers are possibly in place and ready to strike targets inside Kampala in February or March."
The statement noted that "the Ugandan National Museum is one of the potential targets."
There has been no comment from the Ugandan government.
The statement cautioned the public to avoid crowded public places, such as museums.
In July 2010, Somali militant group Al-Shabab carried out a bombing in a crowded place filled with football fans in Kampala,  killing more than 70 people.
Al-Shabaab, a Sunni Islamist Somali militia, believed to have ties to Al-Qaeda, has claimed responsibility for several attacks in the region, as retaliation for the these nations' support for to AMISOM.