Egyptian Irrigation Minister suggests Ethiopia builds a Smaller Dam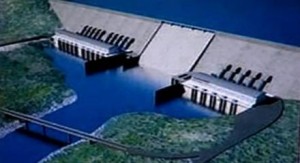 After the failure of thee-plus years of wrangling negotiations to settle the disagreement over the Grand Ethiopian Renaissance Dam (GERD), Mohamed Abd Al-Mottaleb, the Minister of Irrigation and Water Resources of Egypt has put forward a rather divisive suggestion on how the impasse can be traversed.
According to a report by Al-Ahram, the minister proposes that Ethiopian authorities build a smaller dam, and focus on efficiency rather than size.
Besides concerns over the water supply of tributary nations, there has also been much contention about the structural efficiency of this project, which spans about 1,680 square kilometers.
Presently, the three nations at the center of the dispute are still unable to agree on the process of implementing the recommendations of a panel of experts contracted to study the dam last year. However, reports have indicated that the experts proposed more studies is undertaken into the structural efficiency of the project.
While Ethiopian authorities have disclosed that efforts are underway to resume negotiations over the dam, which was abruptly cut last month, the Egyptian side has also relayed plans of taking the dispute to the United Nations Security Council.
The Egyptian Water Resources Minister insists his nation does not unilaterally disapprove of all projects by other tributary nations of the Nile, instead, he says, the interests of others must not be jeopardized.
Amid claims that the Egyptian anti-GERD campaign is having a negative effect on the funding of the dam's construction, the Egyptian Water Resources Minister has also expressed doubt that the dam will begin producing power in the middle of this year, as Ethiopian authorities have stated.
Currently, the dam is reported to be over 30% completed, with the final completion date set for 2017.
Earlier the Ethiopian government turned down an offer by Egypt to jointly fund the project, instead, it continues to rely on donations and proceeds of domestic bond sales.