East African Community to Launch Single Tourist Visa Next Month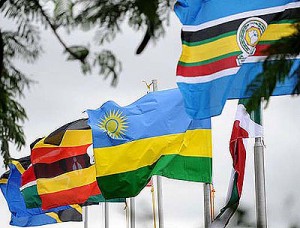 After its much publicised failure to kick off as expected on January 1st, reportedly due to logistical constraints, the East African Community's single tourist visa is set to be launched next month.
According to President Yoweri Musuveni of Uganda in his opening address to the East African Legislative Assembly meeting in Kampala on Tuesday, the implementation of the single visa scheme fits appropriately into the entire East African Community integration strategy, which also includes the establishment of a customs union, a common market and a single currency.
He disclosed that the lack of a comprehensive national identification system in Uganda is one of the reasons the launch of the single tourist visa was postponed.
Reports had earlier emerged that the scheme was allegedly postponed due to logistical problems. Officials however promised to resolve these issues within a few weeks.
The visa, which will ultimately cost tourists less time and money, is expected to drastically improve tourism in East Africa.
Despite boasting of some of the world's most fascinating natural sites, the tourism industry in east Africa has not grown as fast as many observers expect.
The single visa scheme therefore intends to attract tourists with the combined appeal of the entire East African Community.
But Tanzania and Burundi continue to object to the implementation of the single tourist visa scheme.
Protests from these two nations against the scheme last year led Rwanda, Uganda and Kenya (the other members of the East African Community) to form a splinter faction, which has been labelled the Coalition of the Willing – putting the other two nations de facto in the opposing Coalition of the Unwilling.
Samuel Sitta, the Minister for East African Cooperation recently revealed that one of the reasons the Tanzanian government objects to the launch of the single tourist visa is due to some disagreements over the revenue sharing agreement between members states of the community.
Currently, tourists are required to pay about $50 to renew their visa at the entry point of each nation. However, under the single visa scheme, tourists are required to pay a flat fee of $100 at their first point of entry, which will allow them access to all countries in the community, without any need to pay for the renewal of their visas at other entry points.
Meanwhile, East African leaders have also relayed plans of launching an East African Community passport to give citizens free access to other member states.
Since the beginning of this year, however, citizens have been permitted to travel into the territories of other member states with their national identification cards only.
Photo: Flags of east African nations.