Council Releases Draft Charter for Ethiopia's Leadership Transition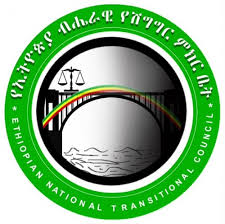 The Ethiopian National Transition Council (ENTC) have released a draft charter for the transition of power from the current regime, which has been described as a "dictatorship."
The document, written in Amharic, was posted on the transition council's website on Monday January 6th, 2014. The organization invites all Ethiopians to "go through this draft document and provide your constructive comments. The draft charter is at an initial stage and it will be reviewed and discussed by representatives of every sector of the Ethiopian society before it is presented to a constitutional convention for final approval."
The Ethiopian National Transition Council was formed in July 2012 at a meeting in Texas, U.S, by various Ethiopians in the diaspora. The organization, which is reported to already have about 30 chapters, describes itself as a "grassroot advocacy movement" for the establishment of democracy in Ethiopia.
Although the council is reported to have the support of various political parties in Ethiopia, the council is said to have been generally met with reservation by the parties.
The council have announced that the transition draft charter will be discussed at the 2nd consultative conference on the establishment of an interim government in Ethiopia to be held between January 24th and 26th in Washington DC.
While the Ethiopian government continues to enjoy international support, various organizations have criticized the leading party for repressing opposition groups and the media. The Ethiopian People's Revolutionary Democratic Front (EPRDF), led by Prime Minister Hailemariam Desalegn, is accused of having illegally stifled opposition parties and their supporters during the country's elections in 2005 and 2010.
Photo: The logo of the Ethiopian National Transition Council.