Coastal MP Proposes Reduction of Visa Fees to Boost Kenya's Tourism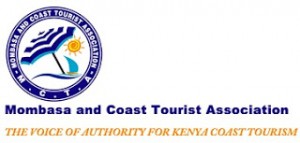 Malindi's Member of Parliament, Dan Kazungu recently proposed a reduction of visa fees to boost Kenya's tourism.  During a homecoming party on Sunday, he stated that coastal unemployment is exacerbated by the declining tourism industry.
He further added that measures are necessary to prevent lay-offs and hotels from shutting down. In light of this, Kazungu noted that MPs need to revise certain laws to decrease visa fees for foreign tourists.
The chairman for Mombasa and Coast Tourists Association, Mohamed Hersi, has expressed agreement with this move, stating that it would improve the tourism sector.
However, Hersi pointed out during an interview that this proposal was insufficient to boost tourism.  Instead, he suggested the adoption of services such as tourist cards to permit entry into the country for stays that last less than a month.
Although Kazungu's move is viewed as progressive, tourism players feel that a lot still needs to be done to draw tourists to Kenya, particularly at the coast.
Mike Macharia, the CEO for Kenya Association of Hotelkeepers and Caterers concurs with other tourism players and states that fee reduction is not a long-term solution especially since visa fees are a one-time fee. Macharia is quick to point out that the MPs must tackle the issue of Value Added Tax that has since increased the cost of various products and services.
During an interview, Macharia stated that tour packages have increased by 16 % due to the increased VAT. As a result, the cost of electricity has also gone up increasing input cost, according to Macharia. Faith Kithu, the chair of Kenya Association of Women in Tourism supports Macharia's assertions.
While Kithu concurs that Kazungu's proposal will indeed make a difference, she believes the government needs to concentrate on security. She further asserts that the move would not have an impact on high-end tourists.
While the government and tourism players are trying to find a solution to the  dwindling number of tourists, coastal hoteliers are concerned that the declining number might affect the industry's revenue this year. They believe that fewer direct flights from the United States and Europe have resulted in this trend.
In view of this, Hersi calls for incentives and innovation among service providers. Hersi also adds that tourists from the regular destinations face various challenges ranging from economic crisis in their nations to lack of sufficient incentives locally.
Hersi also admits that the sector has been relying heavily on the domestic market. Observers on the other hand, believe there is need to find innovative methods of attracting tourists from abroad despite the obstacles they face back home. Some are especially concerned that hotels will soon be empty after the New Year.
Competition has increased recently and Kenya along with about 34 nations are competing for tourists from a similar catchment area. As a result, the number of direct flights to Mombasa's International Airport from USA, Europe, and other Western nations has reduced this year.
While other nations competing with Kenya seem determined to ensure tourists reap the benefits of touring those nations, Kenya has seemingly remained adamant in this area according to critics. Nevertheless, certain achievements have taken place in this sector with the notable one being the agreement with Uganda and Tanzania to waiver re-entry fees provided the visa is valid.
Currently, tourists pay $50 US for a single-entry visa. While tourism players deliberate on ways on how to boost tourism in Kenya, a lot remains to be seen in this sector.
Photo: Mombasa and Coast Tourists Association logo.