Uganda Shortlists Six Firms for Refinery Project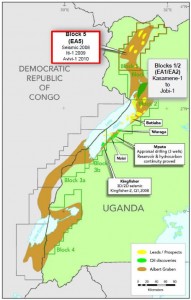 Uganda has shortlisted six firms and consortia to bid for the position of lead operator on the '60,000 barrels a day' Uganda refinery project.
The six consortia are led by Petrofac , Marubeni Corp, Global Resources, China Petroleum Pipeline Bureau, SK Energy and Vitol. The Ministry of Energy and Mineral Development is expected to issue a request for proposals within a month, after which the firms will submit a full proposal including details of the project's financing, development and operation.
"One of these firms/consortia will be selected during the first half of 2014 to lead the Uganda refinery project," a statement from the Ministry revealed.
"As we move forward to identify a final partner in this Project, we remain committed to an open and transparent process," added the Energy Minister, Irene Muloni.
The selected lead operator will control a 60 percent stake in the $2.5 billion project, while the government will hang on to the rest. The government is, however, expected to offer about 10 percent of its stake to its neighbors Kenya, Rwanda and Tanzania. All the partners are expected to work together to construct the refinery and unlock the country's energy resources.
In the meantime, the government is reportedly working towards acquiring 29 sq km of land in Hoima District to host the refinery and related facilities and industries.
A total of 75 firms are reported to have responded to the government's request for qualification for the refinery project, which is expected to create employment for about 4,000 to 6,000 people.
"The interest in the project … clearly demonstrates that the international community sees real economic and energy opportunities within Uganda's borders," said Permanent Secretary Fred Kabagambe-Kaliisa.
In 2006, Uganda discovered about 3.5 billion barrels worth of hydrocarbon deposits in the Albertine rift basin near its border with the Democratic Republic of Congo. According to the most recent oil development forecast, the government plans to pump its first oil by 2018. This is expected to assist Ugandan authorities meet the nation's growing energy needs and reduce the need to import petroleum products.