2nd EAC Peace & Security Conference Opens in Burundi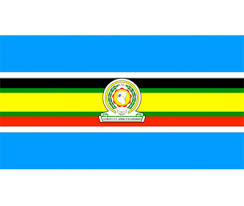 The 2nd annual East African Community (EAC) Peace and Security Conference officially kicked off yesterday in Bujumbura, Burundi.
The year's conference themed "Promoting a Culture of Dialogue & Tolerance for Conflict Prevention & Peaceful Co-existence", is being attended by over 150 delegates from across the EAC including ministers, journalists, religious leaders, politicians, representatives of non-governmental organizations and security experts.
Speaking at the opening of the conference, the vice President of Burundi, Bernard Busokosa noted that "There is need for the region to collectively work so as to ensure that EAC is a haven of peace and security for investments to prosper for the benefit of both our respective countries and people."
He said the conference, which is aimed at assessing security challenges facing the EAC, is important to the curb the increasingly disturbing security challenges the region has been dealing with– such as terrorism, piracy, tribal conflicts, illegal arms trade, human trafficking and cyber crime.
"Despite a lot of community, national, regional and international initiatives to prevent, manage and resolve conflicts, they continue to emerge, escalate and many of them turn violent", he said.
According to the founding treaty of the EAC, one of the core objectives of the community is to co-operate in maintaining peace and stability in member states as a necessary prerequisite for economic and social development.
To this end delegates at the conference are expected to set out an operational strategy to promote stability and peaceful dialogue across the EAC.
"The conference will provide an opportunity to dialogue on successful local initiatives in peace building, conflict prevention and resolution and to explore how other communities may learn from each other", Charles Njoroe, the EAC's Deputy Secretary for Political Federation revealed.
He also disclosed that a proposal in currently being developed for the creation of an EAC Security Council to enable further co-operation in peace building, conflict prevention and resolution.
Al Shabab's attack on the Westgate mall in Kenya last month apparently revealed major security lapses in the region, which participants say will be identified and addressed during this 3-day conference.