Sudan polio vaccination campaign awaits green light from rebels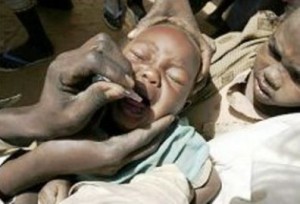 A polio vaccination campaign scheduled to begin next month could be delayed if parties involved in Sudan's internal conflict in South Kordofan and the Blue Niles states do not set aside their political differences, says a UN official.
A statement released by the United Nations resident and humanitarian coordinator in Sudan Ali Al-Za'tari, on World Polio Day,  revealed that the Sudanese government has given the green light for the campaign but made no mention of the Sudan People's Liberation Movement-North (SPLM-N). This indicates that the rebel group has not yet given consent for the campaign designed to immunize children under the age of five against polio and vitamin A deficiency.
The United Nations is particularly concerned about South Kordofan and the Blue Nile states because these and other areas controlled by the SPLM-N have not received polio vaccination since the conflict began in 2011. These poorly immunized children stand at risk of being infected.
Al-Za'tari had earlier called on the government and the SPLM-N to "put children's health before politics" and ensure that the campaign goes ahead as planned. He also emphasized that "Sudan's future lies in the health of its children."
Sudan was recently declared polio-free, but the vaccination campaign is still necessary because the virus has reappeared in East Africa. Polio is a highly infectious viral disease that is spread through person-to-person contact. The disease mainly affects children under the age of five and can cause complete paralysis within hours. Poor sanitation and lack of clean water can increase the risk of infection.