Kenyan police say "White Widow" was not involved in Westgate attack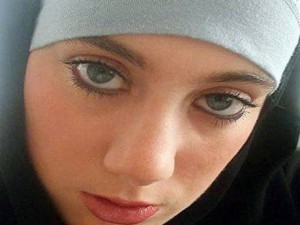 Kenyan Police say there is no evidence linking Samantha Lewthwaite to the 21st September attack on the Westgate mall in Nairobi.
There had been speculations that the British born Muslim-convert, who is currently wanted by Interpol and Kenyan authorities, was involved in the attack which claimed close to 70 lives and has left the nation shaken.
Dubbed the "White widow" by international media, the elusive terror suspect has been the centre of an intense media scrutiny over her alleged role in the recent terror attack.  However, security officials maintain that there is no evidence linking her to the Westgate attack.
Kenyan police say it is unlikely Samantha Lewthwaite carried out any form of surveillance on the shopping mall, despite living close to the Junction mall.
In Nairobi, Samantha is reported to have evaded every security organ by maintaining a low profile in a high-end apartment next to the Junction mall. Kenyan police claim they were unaware Samantha resided in Nairobi, and much less next to this major mall. According to David Kimaiyo, Inspector-General of the Kenyan police, the only information the agency had on the wanted criminal was her involvement in a crime that took place in Mombasa in 2011.
Nonetheless, emerging reports indicate that Samantha resided close to the Junction mall for approximately seven months together with her boyfriend and children. The guard stationed at her apartment at the time describes her in a contradictory manner from the global media's portrayal of her. Here, she was a loving mother of four children who barely said much and kept to herself. He added that she was unkempt and would spend up to three hours at the Mall shopping with her children. She led such a discreet life that it was hard to believe she was a criminal. To cap it all, she resided in this apartment under the false identification of Natalie Webb, according to the building superintendent.
Osiole, the  building superintendent who noted that Samatha's boyfriend travelled extensively, says it came as a huge surprise to hear that she is a wanted fugitive.
She is said to have relocated to this residential area after evading the police who had tracked her whereabouts at the Kenyan coast in 2011. Security officials say they learnt of her presence in the area two months after she relocated from the apartment. The couple relocated hurriedly in October 2011, claiming that the death of Samantha's mother necessitated their return to Yemen. Numerous intelligence officers have since visited her previous residence, which is currently vacant.
A security expert with the United Nations supports the assertions made by Kenyan security officials regarding the lack of evidence linking Samantha to the Westgate attack. The expert, however, stated that she is an al-Qaeda affiliate and has peripheral ties with al-Shabab. According to this security expert, Samantha's role in al-Shabab is that of a financier and courier. Nevertheless, Kenyan authorities are pursuing her on the grounds of possessing explosives and conspiracy to commit a crime in December 2011. Authorities in the United States, South Africa, and Britain are also pursuing Samantha Lewthwaite following an alert issued by Interpol.