Ethiopia issues potash mining license to Canada's Allana Potash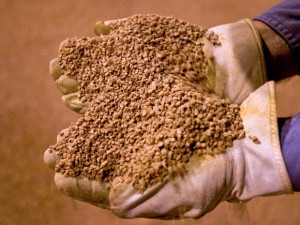 The Ethiopian Ministry of Mines has issued a mining license for the country's Danakhil Potash Project to Allana Potash – a Canadian mineral exploration company.
The license was issued after its approval by the Ethiopian council of ministers.  A detailed review of the projects feasibility study and the Environmental, Social and Health Impacts Assessment (ESHIA) by the Ministry of Mines and other government departments had been carried out.
The Canadian explorer can now complete the development phase of its 310 square kilometres project and go into contracting, construction and operations. The company says it expects to produce 27 million tons of potash over a period of 20 years at a cost of about $642 million. Allana has received financial backing from International Finance Corporation; a World Bank unity and Liberty Metals & Mining Holdings; a Boston based company.
The Toronto Ontario-based Allana Potash issued a statement in which the President and CEO, Farhad Abasov, said "Allana is proud to have achieved this major milestone in the development of the Project and very much appreciates the extensive work done by Ethiopian government staff and Allana's consultants and employees in reaching this goal
"Allana is now positioned as one of the leading mining companies in Ethiopia and is committed to working with the Ethiopian government, our communities, investors, lenders and contractors to deliver on the significant potential of Ethiopia's potash resources," he added.
The Canadian Ambassador to Ethiopia, David Asher said the agreement is part of his government's efforts to take the trade relations of the two countries to a higher level.
Ethiopia is rich in potash, a form of potassium that is commonly used as an ingredient in crop fertilizers. Allana has been conducting feasibility studies in Dallol – part of the Danakil depression – for the last five years with the support of the country's current investment regime, which has enabled exploitation of the resources.
The Depression is located in the Afar region near the Eritrean and Djiboutian borders. The region is famous for pastoralism, salt mining, the Dallol sulphur springs and, most recently, potash reserves.