Kenya identifies four suspects involved in Westgate attack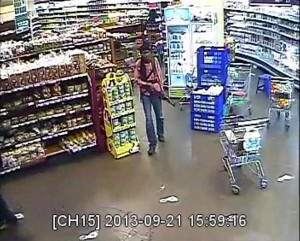 The Kenyan military on Saturday revealed the names of four terrorists who took part in the September 21st attack on Westgate Mall in Nairobi.
The spokesman for the Kenya Defence Forces, Major Emmanuel ChirChir said the four were Abu Baara al-Sudani, Omar Nabhan, Khattab al-Kene and Umayr.
The military has also released CCTV footage of the four, armed with guns and walking around the mall during the attack. The footage, however, did not show the terrorists attacking or killing any civilians.
Contrary to earlier reports, none of the attackers were from the West. Police have also ruled out the possibility that Samantha Lewthwaite, a British citizen, was involved in the attack. She is one of the terrorists who took part in the bombing of London's transit system in 2005 and the Kenyan police have been trailing her for a long time.
According to Kenya Police, the four men had received terrorism training from Islamist militant groups.
Al-Sudani, a Sudanese citizen, had received training from Al-Qaeda and was the leader of the group. ChirChir described him as "an experienced fighter and sharpshooter."
Nabhan, a Kenyan of Arab origin, left his home town of Mombasa for Somalia at the age of 16. He is reported to be the brother of Saleh Ali Nabhan, a top Al Qaeda member based in Somalia, who was killed by U.S. forces in a raid in southern Somalia in 2009.
Al Kene was an American-Somali Islamist militant from Mogadishu and is linked to Al-Shabab.
Umayr's full name and nationality has yet to be established.
The Kenya Police claim that all four terrorists were killed when the mall collapsed. However, their charred bodies are still undergoing DNA identification.
ChirChir told Reuters, "I confirm these were the terrorists, they all died in the raid."
The latest information that only about four to six terrorists stormed the crowded mall on September 21st raises questions about how such a small number of people were able to hold off Kenyan security forces for up to four days.
This revelation also contradicts earlier accounts from witnesses and the Kenyan security forces. Earlier some witnesses reported that some of the attackers had managed to escape from the mall by hiding among the hostages. Kenyan authorities had also previously stated that between 10 and 15 terrorists were involved in the attack.