Kenya Condemns U.S. Over Recent Travel Advisory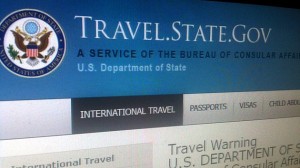 Kenya has condemned a decision by the United States government to reissue a travel advisory warning its citizens against visiting the African country. The advisory was issued on Friday, less than a week after a terror attack on an upscale Nairobi mall which was popular with foreigners.
A statement from Kenya's Ministry of Foreign Affairs stated "we wish to unequivocally condemn the re-issuing of the travel advisory, and reject it as unnecessary and uncalled for."
The statement added that terrorism was a global problem which had affected the United States and other Nations as well. "We have made these points clear to the United States government through the usual diplomatic channels. Issuing travel advisories, such as this one, is not what we expect of our friends with whom we have enjoyed cordial diplomatic relations for a long time."
The ministry is now calling on the US to withdraw the advisory which could hurt the tourism industry, one of Kenya's largest sources of foreign currency.
This isn't the first time that Kenya has protested a travel advisory from the United States. In June last year, the African country accused the U.S. of economic sabotage after the super power warned its citizen to be cautious if travelling to Kenya due to the threat of terrorism and crime in some areas.
Recent events indicate that the advisory may have been valid as Al-Shabaab, an Alqaeda linked, Somali militant group, already claimed responsibility for the attack on the mall. Five American citizens were injured in the attack which left 67 people including several foreigners dead. The militant group said the attack was meant to punish Kenya for sending its troops into Somalia where they disloged the group from the capital, Mogadishu.