Al shabab reveals the identites of Westgate attackers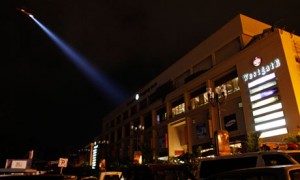 Al shabab has released the names and nationalities of 9 of the attackers involved in the Westgate mall attack. The information was posted on al shabab's twitter account, shortly afterwards the account was suspended.
This is the fourth time Twitter is suspending an al shabab's account. Just on Saturday, Twitter suspended another al shabab account after it used the platform to claim responsibility for the Westgate attack.
These are the names and nationalities of the attackers;
1: Ahmed Mohamed Isse, 22 years old from Minnesota, USA
2: Abdifatah Osman Keynadiid, 24 years old from Minnesota, Minneapolis
3: General Mustaf Nuradin, 27 years from Kansas City, America
4: Qasim Said, 22 year old from Garissa Kenya
5: Ahmed Nasir Shirdon, 24 years old from UK
6: Zaki Jma'a Arale, 20 years old from Hargeisa Somalia.
7: Ismail Guled, 23 years old from Finland
8: Siad Nuh, 25 years old from Kismayu, Somalia
9: Abdirazaq Mowlid, 24 years old from Canada
Meanwhile in the U.S, President Obama has come under severe pressure to implement a plan to send troops to support the fight against al shabab. Lawmakers and analysts are increasingly concerned that al shabab is able to recruit members from other continents and fund its operations easily.
Photograph: Dai Kurokawa/EPA