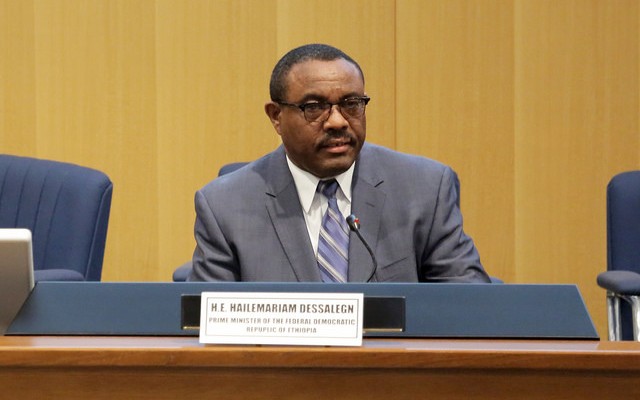 Ethiopian Government Appoints Oromo Ministers in Cabinet Shakeup After Months of Protests
Source: BBC News
Ethiopia's Prime Minister Hailemariam Desalegn has dropped or moved several of his key allies in the cabinet, including the minister of foreign affairs and finance.
The changes are seen as part of the reforms which the government says are aimed at addressing public's grievances.
The cabinet reshuffle comes as the country is under a state of emergency following nearly a year of anti-government protests from two of the country's biggest ethnic communities.
The new-look cabinet includes a mix of the old guard, new faces, and renowned academics.
Two key posts have been given to ethnic Oromos: Workneh Gebeyehu is now foreign minister, and Negeri Lencho heads the communications ministry.
As part of the job Mr. Negeri, who up to now ran Addis Ababa university's school of journalism, will be running the state media outlets.
At the forefront of the recent wave of protests has been the complaint that some ethnic groups – the Oromo and the Amhara- have been excluded from the political and economic developments in the country.
[Photo by UNIDO/CC BY-ND 2.0]