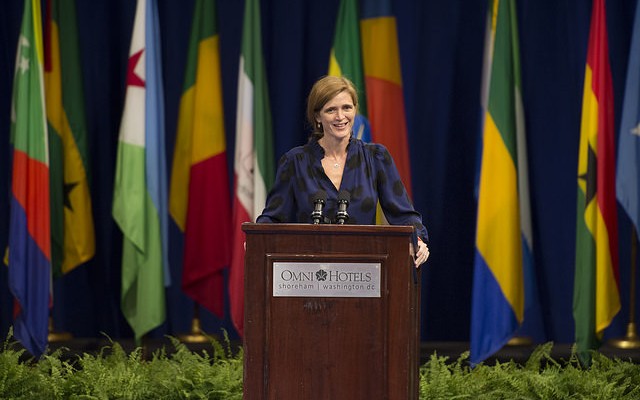 US Demands the Release of Ethiopian High-Profile Female Prisoner Blen Mesfin
The United States has called on the Ethiopian government to release a high-profile female prisoner and to stop its crackdown on peaceful opposition.
On Monday, the US ambassador to the United Nations (UN) Samantha Power called for the release of Blen Mesfin, a female member of the opposition Blue Party, who was arrested last year.
Power also noted that attempts to stifle opposition voices would backfire on the Ethiopian government.
The Ethiopian government declared a state of emergency on October 8 in response to months of widespread anti-government protests. More than 1,000 people have been incarcerated in Ethiopia since the state of emergency came into effect, BBC reports.
Blen Mesfin is reportedly one of Ethiopia's most high-profile female political prisoners. She was arrested in April 2015 with two other opposition members at a demonstration against the Islamic State in Libya (ISIL). Mesfin was charged with inciting violence during the protests against the terror group, Human Rights Watch reported.
The call for Mesfin's release comes as several international organizations including the UN and the Europe Union (EU) have called on Ethiopian authorities to exercise restraint in dealing with protesters.
The protest, which began last year in the Oromia region over a government expansion plan, has since spread to other parts of the country. The demonstrations have turned violent with clashes between protesters and security forces.
Ethiopian authorities say the protest has been high jacked by opposition groups working with foreign governments seeking to destabilize the country.
[Photo by IREX/CC BY-NC-ND 2.0]