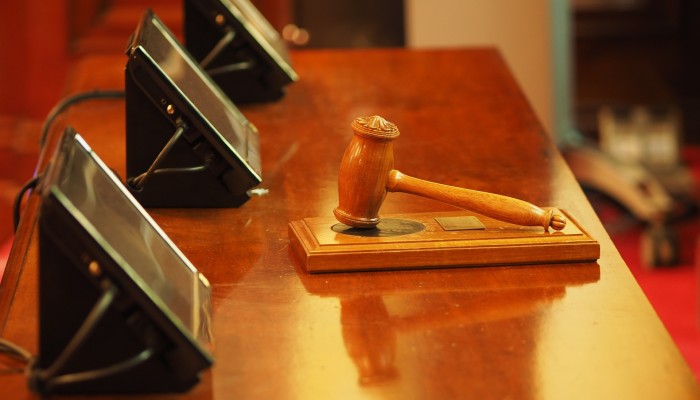 Ethiopian Government Accuses 7 People of Planning Terror Attacks and Joining an Opposition Group
The Ethiopian government has accused seven people of joining a banned opposition group and planning to conduct terror attacks in the country.
The seven defendants, who appeared before a Federal High Court on Monday, were charged with joining the Oromo Liberation Front (OLF) which the government considers a terrorist organization, Fana Broadcasting Corporation reported.
The defendants have been charged with seeking to overthrow Ethiopia's constitution. The seven are also charged with being in contact with leaders of the OLF, who they allegedly received orders from.
The defendants, which includes Tesfaye Guta Tumssa, Sisay Gebeyehu, and Megerssa Diron have also been accused of planning to orchestrate terror attacks. The accused face additional charges of recruiting, training, and coordinating OLF members in several regions of the Oromia region.
Ethiopia's Federal High Court has reportedly adjourned the case for November 1, 2016.
The Ethiopian government declared a state of emergency on October 8 in response to months of anti-government protests. The protests, which began peacefully in the Oromia region last year, have since spread to the Amhara region. The protests turned violent after clashes between demonstrators and security forces.
Ethiopian authorities say the state of emergency, the country's first in 25 years, will last for six months. This week, officials announced rules governing the state of emergency which is expected to calm tensions. Under the rules, diplomats cannot travel away from the capital Addis Ababa without permission. The Internet and social media services have also been banned.
Public gatherings have been banned as well, and political parties have reportedly been restricted from speaking on matters that could affect the country's order, BBC reported.
Several international organizations including the United Nations and the European Union (EU) have called on Ethiopian authorities to exercise restraint during the ongoing state of emergency.
[Photo: Pixabay]