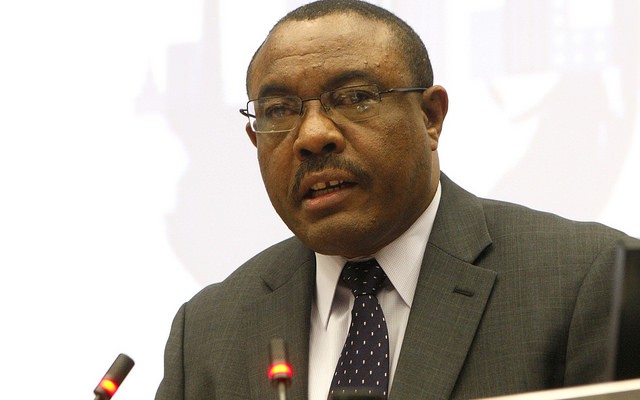 Ethiopia Declares State of Emergency Over Raging Anti-Government Protests
The Ethiopian government has declared a state of emergency over widespread anti-government protests raging in the country's Amhara and Oromia region.
The protests, which started in November last year, have turned deadly after clashes between security forces and demonstrators. Human Rights Watch puts the number of causalities at around 500.
The state of emergency declared by Ethiopia's government cabinet has been in effect since Saturday, AP reported.
"The Council of Minster's has declared a state of emergency that will be effective as Saturday evening so as to deal with anti-peace elements that have allied with foreign forces and are jeopardizing the peace and security of the country," Fana Broadcasting reported.
Ethiopian authorities reportedly declared the state of emergency after analyzing the loss of life and damages to properties. Last week, protesters attacked and destroyed properties belonging to several foreign companies in the Oromia region, Reuters reported.
Last week, violent demonstrations led to the death of a U.S. citizen a few days after a stampede at an Oromo annual festival claimed the lives of more than 50 people.
Sharon Gray, a UC Davis plant biologist who was traveling to the East African country for a meeting with aid organizations, became the first U.S. citizen and foreigner to be killed in the Ethiopian protests. Gray was killed after the vehicle she was riding in was attacked by stones.  The stone-throwing protesters reportedly attacked several vehicles on the streets of Oromia.
The Ethiopian government has blamed the protests on foreign elements looking to destabilize the country.