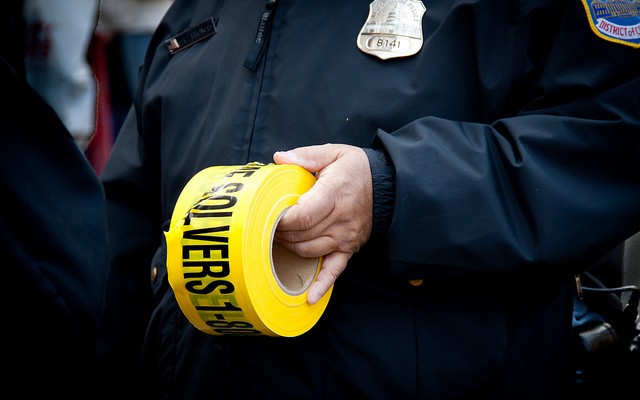 US Police Shoot Mentally ill Ugandan Refugee Dead for After Mistaking e-Cigarette for Gun
Source: BBC News.
Police in California say they shot a Ugandan refugee dead when he pulled an object that turned out to be an e-cigarette from his pocket and pointed it at a police officer.
Dozens of demonstrators have taken to the streets of El Cajon, a suburb of San Diego, to protest over the killing of Alfred Okwera Olango, 38.
Mr. Olango was killed on Tuesday after officers responded to a call from his sister who said that he needed help. She said he was mentally unwell.
El Cajon police Chief Jeff Davis said Mr. Olango died after one officer fired an electronic stun gun and another officer simultaneously fired his firearm several times.
Police, who had already acknowledged that the object was not a weapon, confirmed on Wednesday that the object was a three inches (7.6cm) long silver vaping cigarette.
Photo by Victoria Pickering/CC BY-NC-ND 2.0]