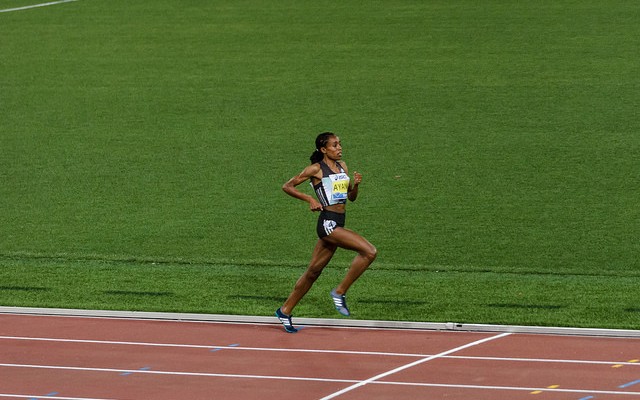 Ethiopia's Almaz Ayana's Rio Olympic Record 10,000 Meter Win Gets IAAF Ratification
The International Association of Athletics Federations (IAAF) has ratified Ethiopia's Almaz Ayana's record-breaking 10,000-meter run which claimed Africa's first gold medal at the just ended Rio Olympic games.
The IAAF on Tuesday validated Ayana's world record 10,000-meter- race. The 24-year-old's finish time of 29 minutes and 17.45 seconds crushed the 23-year-old record of 14.46 seconds.
China's Wang Junxia held the previous 10,000-meter record with a time of 29 minutes and 31.78 seconds which she set in 1993 in Germany. In February, Wang admitted to being part of a Chinese government-sponsored doping program, The Telegraph reported.
Ayana, who also set a world record in June for the fastest 10,00-meter debut race, defeated Ethiopia's Tirunesh Dibaba and Kenya's Vivian Cheruiyot to take gold in Rio.
Ayana's outstanding victory earned Ethiopia's its only gold medal; she also became the first woman to break a 10,000-meter world record at an Olympic Games event, BBC reported.
The IAAF also ratified the Men's 400-meter world record set by South African athlete Wayde van Niekerk in Rio.
The athletics body further authorized Poland's Anita Wlodarczyk's 82.29-meter throw Women's hammer Rio record. Anita's women's hammer record throw earned her gold in Rio.
[Photo by Giulio Gigante/CC BY-SA 2.0]