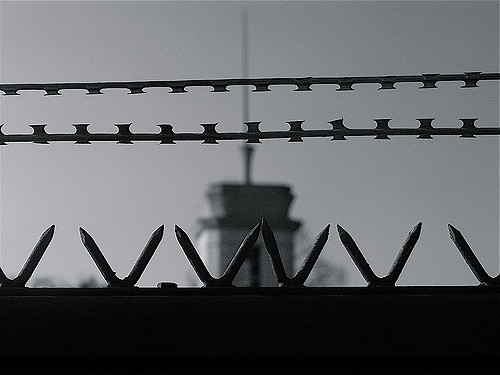 Fire Breaks out in Ethiopian Prison Housing High-Profile Political Prisoners
A maximum prison on the outskirts of Ethiopia's capital Addis Ababa, where high-profile political prisoners are kept, caught fire on Saturday, leading to some causalities.
Ethiopia's Federal Prison Administration confirmed that the fire outbreak at the Qilinto prison has since been contained.
The cause of the fire is still being investigated. However, there are speculations that the blaze, which started in a kitchen, was part of an attempt by some inmates to escape the facility, Addis Fortune reported.
There have been conflicting reports regarding the number of causalities following the fire outbreak.
Fana Broadcasting Corporation reported that one person died while six others sustained injuries.  However, BBC News, citing local media, reported that on Sunday heavy gunfire in the prison lead to about 20 causalities.
Three firefighters, who suffered from suffocation, were reportedly been transported to a nearby hospital for medical attention.
Ethiopian officials are yet to announce the identities of the casualties. Relatives of people incarcerated at the Qilinto prison have expressed concerns about the lack of information regarding the welfare of their family members.
"We heard gunshots and the police came and stopped us saying we can't pass because there's been fire. We retreated to the back and some people who went ahead of us said they could hear screams," Aselefech Mulatu, wife of Dejene Tafa, deputy secretary general of the outlawed Oromo Federalist Congress party (OFC), told VOA News.
The high-profile political prisoners imprisoned at Qilinto include OFC deputy chairperson Bekele Gerba, and Yonatan Tesfaye, spokesman of the opposition Semayawi (Blue) Party.
Ethiopia has been grappling with months of violent anti-government protests in the country's Amhara and Oromia regions.
The widespread demonstrations, which began in November, has led to the death and incarceration of several protesters. Human Rights Watch puts the number of casualties at around 500 people.
On Monday, the U.S. government expressed concerns over Ethiopian security officials using excessive force against protesters, ABC reported.
U.S. ambassador to the United Nations Samantha Power said that the violence in Ethiopia is "extremely serious." She asked the Ethiopian government to allow peaceful protests while calling for an independent investigation into reports of clashes between demonstrators and security officials.
Last week, the African Union (AU), which is headquartered in Addis Ababa, expressed concerns about the recent protests in Ethiopia.
Ethiopian officials have denounced the widespread protests as "illegal" and the workings of foreign terrorists looking to destabilize the country.
[Photo by Matthias Müller/CC BY-NC-ND 2.0]