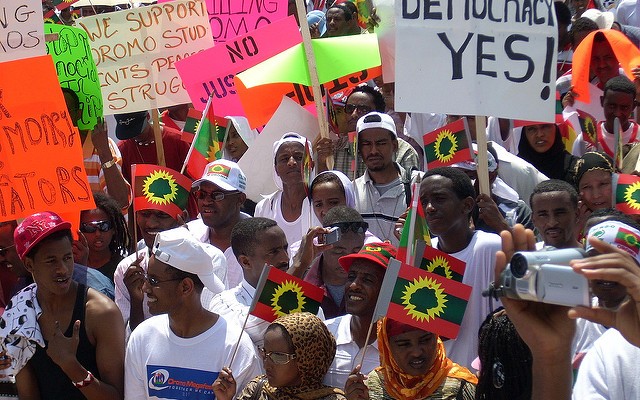 Amhara and Oromo Anti-Government Protesters Shave Heads in Mourning
Source: VOA News
As protests continued to engulf parts of Ethiopia's Amhara and Oromia regions this month, citizens are shaving their heads as a sign of solidarity with jailed opposition leaders, VOA News reported.
People posted videos online of themselves shearing off their hair with electric razors in response to a letter smuggled out of prison from Oromo political leader Bekele Gerba and others. In some Ethiopian cultures, a shaved head is part of the mourning process after the death of a loved one.
"They're calling for mourning for those who are martyred, for visiting those who are in the hospital and to pay a visit to the families of the martyrs," said Jawar Mohammed, executive director of the Oromia Media Network, a dissident satellite TV channel based in Minnesota.
The protesters are also pleading with the government and the international community to stop what he calls the "mass murder" of people.
Human Rights Watch recently reported that more than 400 people have died since the anti-government protests started in Oromia in November last year. At least another 100 people reportedly died during another round of clashes between police and protesters earlier this month.
[Photo by oromia movies/CC BY 2.0]