9 Filipino Fishermen Caught Fishing in Eritrean Waters Released After 9 Months in Detention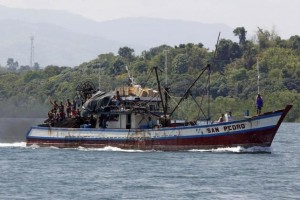 Eritrea has released nine Filipino fishermen who were arrested in February for illegally fishing in the waters of the East African country.
The Filipino fishermen who were detained for about nine months reportedly arrived in Manilla this week. The men were flown back home via a Turkish airliner. They reportedly arrived at the Ninoy Aquino International Airport on Thursday.
The release of the men was reportedly facilitated through the Philippine Embassy in Cairo, Egypt – The Philippines does not have an embassy in Eritrea.
The nine fishermen reportedly worked for a Saudi Arabian company. According to the Philippine Vice Consul in Jeddah, Alexander Estomo, the fishermen crossed had into Eritrea's maritime boundary when they were caught.
The Eritrean coast guard arrested their vessel shortly after it strayed into the country's territory.
"The nine fishermen were recruited from Manila to work in Saudi Arabia. They crossed the territorial waters of Eritrea and were immediately arrested. The fishermen had no choice because the vessel owner and ship captain gave the route," Susan Ople, a Filipino worker's advocate explained.
Ople called on the government of the Philippines to review the policy of deploying fishermen to work in Saudi Arabia.
"I would like to ask the POEA to consider a temporary suspension in the deployment of fishermen to Saudi Arabia until we can guarantee their rights and welfare," she said.
Photo: Reuters