Ethiopia Looks to Regulate Cyber Offenses With First-Ever Cyber Crime Bill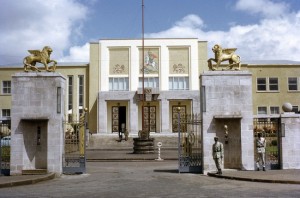 A draft of Ethiopia's first ever cyber crime bill has been presented to parliament this week for consideration.
The bill titled Computer Crime Proclamation, which was presented to the House of People's Representatives by the Ministry of Science and Technology, seeks to regulate and secure against cyber crimes.
The 53-page bill targets a long list of cyber crimes including Internet fraud, electronic identity theft, and hacking.
According to chief whip Amanuel Abraham, the bill will also regulate and prevent against both home and foreign based cyber crimes targeting government institutions and infrastructure.
This bill is expected to provide Ethiopia's constitution the necessary tools to control, prevent, investigate and prosecute perpetrators of cyber crimes.
The bill also places restrictions on the cyber transmission of illegal content which includes sexually explicit content and obscene crimes against minors.
The bill stipulates punishment for the transmission, distribution and possession of illegal content in the form of cyber pictures, videos, texts and audio speeches. The violation of this law reportedly carries a five to ten years prison sentence.
Under the proposed laws, suspects guilty of hacking government infrastructures will face 10 to 15 years in prison. The sentence also includes a fine of 100,000 to 200,000 Birr (about $2,000 to $4,000).
According to reports, the role of investigating cyber crimes will be delegated to the Information Network Security Agency. The government will provide the agency with the technologies needed to investigate cyber crimes.
The Computer Crime Proclamation has been referred to the Standing Committee of the House. The move occurred this Wednesday after deliberations of the bill among parliamentarians and several civil society members.
Photo: Flickr/alanj48