Ethiopian Man Shot Dead While Asleep in His Kentucky Home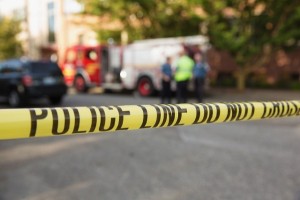 An Ethiopian man in his 30s has been found dead from gunshot wounds in his Chickasaw, West Louisville home on Tuesday morning following an overnight shooting in the neighborhood.
At around 3 AM, police officers were reportedly called to his home located on the 1000th block of Cecil Avenue.
Louisville Metro Police spokesman Dwight Mitchell said the victim was found dead of apparent gunshot wounds.
The victim, whose identity has been withheld, was reportedly asleep when the shooting occurred. The man was killed in his sleep from the shooting, which left five bullets holes in the wall.
At the moment, not much information has been released about the deceased or the perpetrator. Reports indicate that the victim, who is from Ethiopia, worked at a liquor store behind his home.
The deceased reportedly has a wife and an eight-month-old baby, who both live in Ethiopia. He reportedly traveled to America before his child was born.
According to his friends and family, the deceased cared for his family and sent his salaries back to Ethiopia for their upkeep.
The family of the deceased in Ethiopia have reportedly not yet been contacted.
Louisville Metro Police have made no arrests in connection with the shooting. However, homicide detectives are currently investigating the incident.
The police officials have asked the members of the public with information regarding the shooting to call this anonymous tip line 502-574-LMPD.