IAAF, WADA Give Ethiopia Ultimatum to Test 200 Athletes for Doping or Face Suspension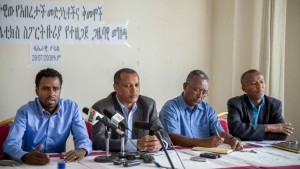 Ethiopia has been given an ultimatum to conduct mass doping tests on about 200 athletes by November or be banned by the World Anti-Doping Agency (WADA) and the International Association of Athletics Federations (IAAF).
"We will move fast. It is a question of life and death for the sport in our country," Ethiopia's national team doctor Ayalew Tilahun said in a news conference in Addis Ababa this Thursday. "We are told that we could be banned from the IAAF if we don't comply with the request."
Ethiopia's government has reportedly budged $300,000 for the tests, which could begin as early as next week.
According to Ayalew, "seventy-five percent of the tests will be taken within three months."
Ethiopia had been given seven months to conduct the mass doping tests. The condition is part of a 10-point guideline which WADA gave Ethiopia last month. The guidelines include improving the country's doping testing program.
WADA and the IAAF focused their attention on Ethiopia this February after six elite athletes from the country were investigated for doping.
The East African long-distance running powerhouse was named along with five other countries as being in "critical care" due to the frailty of their dope testing programs. Belarus, Kenya, Morocco, and Ukraine were the other countries listed by IAAF president Sebastian Coe.
High-ranking IAAF and WADA officials are expected to visit Ethiopia on June 3 to examine the reformation progress.
Reports indicate that despite the threat of sanctions Ethiopia has not been suspended from competing in the upcoming Rio Olympics.
Photo: AP Photo/Mulugeta Ayene