Burundi Arrests British and French Journalist with Armed Opposition Members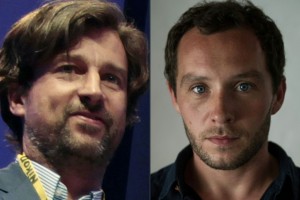 Two foreign journalists have been arrested in Burundi's capital Bujumbura, while reporting on an armed group that opposes the government of President Pierre Nkurunziza.
According to AFP, British photojournalist Phil Moore and French journalist Jean-Philippe Remy were arrested on Thursday.
Burundian officials say the award winning journalists were arrested with a group of armed criminals.
In a report aired on national television, Burundian police confirmed that Remy and Moore were among 17 people arrested in the raid. A stash of weapons including Kalashnikov and pistols were reportedly seized from the group.
Will Nyamitwe, Burundi's presidential press chief, said Thursday that he was scheduled to meet Remy, who is the African bureau chief of French daily Le Monde.
According to Le Monde, both Remy and Moore were legally in Burundi. The publication stressed that the journalists were amidst members of the opposition because they had to get their sides of the story to ensure balanced reportage.
The Foreign Correspondents Association of East Africa (FCAEA) in Kenya said Remy and Moore's arrest was disturbing.
"We know them to be consummate professionals and we are disturbed by news of their detention while they were doing their jobs in Bujumbura," an FCAEA statement read.
The ongoing crisis in Burundi began in April last year after President Nkurunziza announced a controversial decision to run for a third term. The situation deteriorated months later following a botched coup against Nkurunziza, who won the disputed elections.
The crisis, which has claimed the lives of thousands of people, has been strongly condemned by the African Union (AU) and other international bodies.
Burundi has also rejected a decision by the AU to deploy a 5,000-strong peacekeeping force to abate the violence.
Aljazeera reported that since the on-going Burundian crisis began, the government has taken a tough stand. Officials have suppressed the media, human rights activists and members of the opposition.
Many Burundian journalists along with over 200,000 people have fled the violence in the country.
"Many journalists have fled the country. Those who remain are trying to work but the authorities seem intent on preventing them from covering hard news," Robert Mahoney, deputy director of the Committee of Protect Journalists (CPJ) said in November.
Photo: AFP