Rwanda invests in medical tourism
By Ivan Ngoboka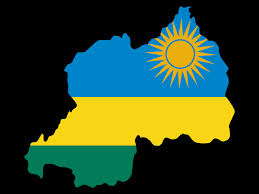 The New Times–(Kigali)-Medical tourism has for long been a preserve of a few countries such as South Africa, India, Saudi Arabia and to some extent Kenya – those countries with a long tradition of a developed health infrastructure.
However, recent investment social infrastructure and human resource, has not only made Rwanda a global reference point for quality health care, but has also put in place a solid foundation for the country's rise to a future haven for medical travel.
Several health facilities country-wide are undergoing renovation and expansion as part of the efforts to make their services world class. One such example is the Rwanda Military Hospital (RMH) that is constructing a Rwf1.8 billion wing for very important persons. Construction works started in October last year and will be complete early next year.
"We strive to become the regional health hub, so this is part of the effort," said Sonia Kalibagiza, RMH communications officer.
If complete, the RMH will have joined the category as the University Teaching Hospital of Kigali (CHUK) and King Faisal Hospital (KFH) that already operate healthcare facilities for very important patients (VIP).
In March, RMH also signed a memorandum of understanding with a renowned international hospital chain, the Memorial Health Care Group, based in Turkey, in a bid to improve the quality of specialised services offered.
Under the deal, the Turkish hospital chain will provide specialist consultation services, train medical personnel, assist in research and conduct clinical lectures. It will also conduct medical specialty clinics in transplant surgery, cardiology, oncology, orthopedics, nephrology, neurosurgery and pediatric cardiology.
"The overall objective of this agreement is to building a long term, mutually beneficial partnership for better health care services for the citizens of Rwanda and the Great Lakes Region," RMH says.
Over the years, more private health facilities have opened shop, creating a competitive environment which has obviously led to improvement in the quality of service delivery, thanks to the government's effort in courting investors to set up advanced medical facilities.
In January 2013, one of the major global eye care centres, Dr Agarwal's Eye Hospital, started operations here following the government's Investment Road Show in India three years before.
The hospital, which cost about $6million to establish, handles complicated eye cases like retina surgery, hi-tech cataract surgery, glaucoma, paediatric ophthalmology and corneal transplantation – services that were not being offered here.
In April, the facility introduced another hybrid service, a type of eye sight correction surgery that could only be found in South Africa as far as the Sub-Saharan Africa is concerned.
The procedure called, refractive error correction, is done by planting artificial contact lens in a patient's eyes so as to permanently cure short/long sightedness. In other words it's a perfect replacement for spectacles for those with sight problems.
Dr Ashvin Agarwal, a cornea and refractive surgeon working with the same hospital, said that lens implant costs about $1,500 for each eye. This now saves patients from travelling to South Africa, where similar care cost of $4,000 for each eye. The equipment cost $75,000 in procurement.
Quite similarly, about the same time this year, the country got its first fertility clinic, the facility that cost $350,000 (Rwf 237 million), and is awaiting final approval by the Ministry of Health, is expected to offer services like; in vitro fertilisation (IVF), a fertility treatment procedure that enables an egg to be fertilised by a sperm in the laboratory, HIV sperm washing, Intra-uterine Insemination (IUI), egg freezing and storage, among others.
Justin Mfizi, the country coordinator of the center (Kigali IVF and Fertility Clinic) said the the facility will save Rwandans from travelling abroad to seek similar treatment. The clinic hopes to introduce services such as DNA testing, egg/sperm donation, surrogacy services, among others, later.
More about new services in the sector, in February 2013, a local aviation firm, called Akagera, in partnership with King Faisal Hospital, the Rwanda Tour and Travel Association and the Development Bank of Rwanda, launched an air emergency and medical evacuation service, the first of it's kind in the country, to provide for emergencies where evacuation via ground ambulance is not possible.
Global recognition
The government's efforts at revamping the health sector have not gone unnoticed, the country has earned praise from international health establishments like World Health Organisation(WHO); becoming a model of quality healthcare delivery to other countries. In May this year, the WHO lauded Rwanda for reducing maternal deaths by 77 per cent since 1990 – meeting the United Nations Millennium Development Goal (MDG 5) of reducing the number of women who die during pregnancy, or shortly after giving birth, by three-quarters, beating the 2015 deadline.
"Rwanda deployed community health workers and volunteers to address immediate, urgent health needs," the report said. "At the same time, the country invested in its long-term vision to build a professional health workforce," it added.
Rwanda currently leads with a big margin as far as health insurance coverage is concerned in the region, with about 95 per cent coverage, followed by Burundi with 65 per cent, Kenya with 32 per cent, Tanzania 19 per cent, while coverage in Uganda stands at less than 1 per cent.
During a meeting of regional healthcare players in Kigali early July this year, to discuss the possibility of harmonising various national health insurance systems as part of the East African Community integration agenda, a number of delegates from other member states expressed interest in understanding how the local health insurance system works, so they can emulate.
"Rwanda has been successful at implementing the health insurance programme, so we would like to understand how the system works so we can borrow a leaf," said Dr Robert Basaza, a research scientist with Makerere University who represented Uganda.
The country has also made a name on the research scene; becoming the first African country to host trials on PrePex, a none-surgical method of circumcision that has now been approved by WHO. PrePex has since been rolled out in Uganda, Kenya, Zimbabwe, Botswana, Mozambique, South Africa, Malawi, Swaziland and Zambia.
More foreign patients
All the above developments seem to have cultivated trust about the local health care system not only in people from neighbouring countries, but even world over, which has seen more of them seek it.
For instance, statistics from King Faisal Hospital show that the number of foreign patients registered grew from 7,500 in the whole of 2013, about 8% of the total number of patients hosted, to 12,000 in the first quarter of 2014 alone, about 11.5% of the total number of patients handled.
Congolese (DR Congo) and Burundians respectively, represent the biggest number of foreigners hosted, and the number of patients hosted from neighbouring countries is almost equivalent to that from the rest of the World.
"Most cases we receive from neighbouring countries are the referral type, seeking for instance advanced surgeries or services of complex diagnostic tools like the CT (computed tomograph) and M.R.I (magnetic resonance imaging) scans," said Dr Emile Rwamasirabo, the CEO of King Faisal Hospital.
In a similar development, the state-of-the-art Gisenyi Hospital referral laboratory in Rubavu District, Western Province, established about a year ago, has not only reduced pressure on the Kigali-based National Referral Laboratory, but has also gained regional relevance.
The facility carries out screenings related to HIV viral load, blood count, hepatitis and all other viral diseases. "This facility has not only come to the rescue of people in the province, but also attracts others from as far as DR Congo and Burundi," says Dr William Kanyankore, the hospital's medical director.
Challenges
While the government has succeeded in revamping the health sector, a lot still remains to be done to position the country as a destination of choice for medical tourism. Experts emphasize the need for more investment in infrastructure, human resource and wooing more foreign investors to build more world class health facilities.
Dr Vincent Rusanganwa, the in charge of medical education and research at the health ministry, says there is still shortage of medical workers country-wide. For example, there is only one doctor for every 15,000 people. He remarks that there is need to recruit more medical personnel, so at least the ratio is reduced to one doctor for every 10,000 patients.
The country also has inadequate staff in highly specialised areas like cardiology and oncology, services most sought after by medical travellers, for instance there are only three oncologists and five fully trained cardiologists country wide.
While it is estimated that about a million people have heart related diseases country-wide, not all conditions can be handled locally. Cases like open heart surgery have been referred to countries like Kenya or India where care ranges from US $10,000 to $30,000 for each patient.
The University of Rwanda, College of Medical and Health Sciences is the only training institution for doctors, admitting about 100 students every year for medicine.
"Rwanda being a neat, calm and secure country, creates an ideal environment for a patient to heal. However, there is need to work more on the technical bit, if it will ever become a global epitome of medical travel, and this means upfront investment in infrastructure and human skills ." said Dr. Rwamasirabo.
Robert Riviello, a surgeon with the Boston based Brigham and Women's Hospital, U.S.A, who has also been volunteering with the University Teaching Hospital of Kigali (CHUK), Butaro and Rwinkwavu health facilities since 2009, says there is need to set up centres of excellence for certain diseases like cancer and cardiac issues, as part efforts to make the country a global medical care destination.
Rwanda Development Board says tourism earned the country $293.6 million in 2013, a slight increase compared to the $281.8 million generated in 2012.
Photo> Stephen Finn