Kenya: 81 die after consuming toxic alcohol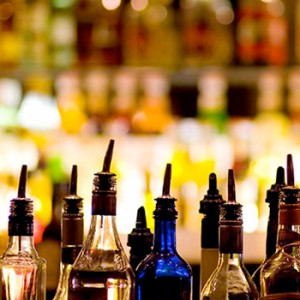 More than 80 people have been reported dead and about 175 hospitalised after imbibing alcohol laced with unhealthily high levels of methanol this week.
Although reports of negative side effects to highly patronized home-made alcohol brands are allegedly common in Kenya, the diffused nature of the recent incidents have attracted national attention.
Reports indicate that deaths and hospitalizations due to the ingestion of these toxic brews have been recorded in up to 5 counties across the country.
Officials have currently identified four defective brands on the market; Kathavuria, Countryman, Sacramento Spirit and Sun Lemon.
On Thursday, Health Cabinet Secretary, James Macharia, announced the closure of M/S Comrade Investment Company – the manufacturer of two of the defective alcohol brands.
He further revealed that tests are ongoing on other brands on the market to determine their level of compliance with the country's safety standards.
Reports indicate that up to 3 people have been arrested by the police for the sale of these toxic alcohol brands.
Cabinet Secretary for the Interior and Co-ordination of National Government, Ole Lenku, has also announced the dismissal of over 50 top officials in the counties where these toxic brews have been found.
Reports indicate that the group, which includes the Chief Executive Officer of the National Authority for Campaign against Alcohol and Drug Abuse (NACADA), were dismissed for failing their mandate to protect the people.
Mr. Lenku further disclosed that the manufacturers of the defective alcohol brands will be charged with murder.
He noted that tests are set to be carried out on all locally brewed alcohol brands in the country and the factories of their manufacturers inspected to ensure they meet the country's safety standards.
Reports indicate that dangerous chemicals have been discovered in locally brewed alcohol brands in Kenya in the past. However, some of these brands remain on the market and reportedly continue to carry the mark of the country's standard control bureau.
Following this incident, Kenyan authorities have cancelled the licenses of all local alcohol brewers reportedly in a bid to ensure better accountability.
According to Mr. Lenku, "All licenses of manufacturers, distributors and sellers are hereby cancelled. Those who wish to continue in the business must re-apply in 48-hours."
He also announced other measures to prevent the use of poisonous ingredients in the preparation of alcohol; besides colouring industrial alcohol to prevent its inclusion in local brews, the government has also banned the hawking of alcohol and its sale in unlabelled containers.
Photo/The Spirits Business