Somalia: Cabinet approves new governor of central bank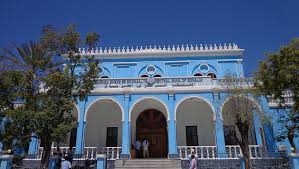 Somali ministers have selected Bashir Isse Ali to head the country's central bank.
Ali, who has been described as a veteran banker, had been serving as interim director of the bank after Yussur Abrar resigned last year – reportedly over pressure to approve deals that compromised her duties to the Somali people.
Prime Minister Abdiweli Sheikh Ahmed, during the meeting last week, noted that "The Central Bank is essential to managing government revenue in a transparent manner, and I expect the government's plan to create trustworthy and effective economic institutions will boost Somalia's efforts to regain its status."
Reports indicate that the alleged high levels of corruption in the country is threatening to drive a wedge between the government and its donors.
Meanwhile, Maryam Abdullahi Yusuf has reportedly been appointed the assistant governor of the bank.
The cabinet also discussed the creation of districts and regional administration in the country. Prime Minister Ahmed has delegated the duty of developing a criterion for the project to the Ministry of Interior – who are expected to present their recommendations to the council.
Photo/Central Bank of Somalia