Kenya to use Surveillance Drones to combat Poaching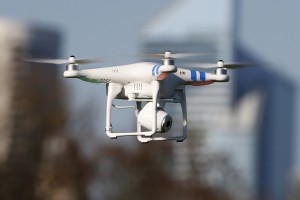 The Kenyan government has announced plans of using surveillance drones in the fight against elephant and rhino poaching.
A new law will also see the introduction of stiffer penalties including larger fines and longer prison terms in an effort to curb the growing number of armed gangs who kill elephants and rhinos for tusks and horns respectively, officials stated on Tuesday.
Kenya Wildlife Service (KWS) issued a statement indicating the drones would help cover vast areas within a shorter period than rangers can on the ground.
Patrick Omondi, the deputy director for wildlife conservation at KWS, told Reuters that the operation is set to begin in the Tsavo National Park.
He further added that the government would import the surveillance aircraft, but did not offer any details on their quantity and cost.
Speaking at a press conference at the Nairobi National Park, Julius Kimani, the deputy director of security at KWS told Human IPO that the move would be economical because it would decrease wear and tear as well as fuel costs for vehicles and save time.
According to a news report by Guardian Liberty Voice, Kenya has become a leading transportation route for ivory originating from the eastern and central Africa to Asian markets.
The report further added that criminal gangs sell the tusks and horns for ornaments and medicine. Most of the exportation is reportedly destined for the Southeastern Asia markets where prices and demand are high.
Edwin Wanyonyi, the deputy director of change and strategy at KWS told International Business Times that technology enhancement is essential since some poachers have hi-tech equipment including night-vision goggles, which place them at an advantage over the rangers.
Mr. Wanyonyi added that the KWS currently lacks sufficient rangers and some important supplies, including thermo imagers, bulletproof vests, and night-vision goggles to guard its parks efficiently.
In December last year, Kenyan legislators passed a new anti-poaching law, which carries stiffer penalties including fines amounting to 20 million shillings and life imprisonment.
Conservationists are hopeful that the new stringent laws will put off criminal networks.
Mr. Omondi also noted that the surveillance drones are expected to reinforce other technologies adopted by KWS.
Reports indicate that poachers have killed close to 20 rhinos and 51 elephants this year. Last year, poachers killed 59 rhinos and 302 elephants, compared with 384 elephants and 30 rhinos in 2012, according to Reuters.
Photo by Reuters.