Rwanda and South Africa to Resolve Differences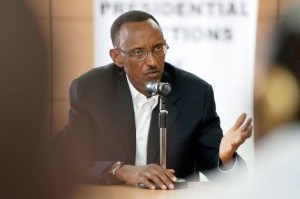 The leaders of Rwanda and South Africa have expressed commitment to initiate dialogue to settle the diplomatic dispute between their nations, which has led to the expulsion of some diplomats from both countries.
According to a statement from the office of the South African President, Jacob Zuma, after a meeting with President Paul Kagame of Rwanda during the ongoing summit of leaders of the Great Lakes region on Wednesday, both countries have reached an agreement to "discuss the issue and find a mutually agreeable solution."
The heated dispute sparked by attacks on exiled Rwandan dissidents in South Africa has seen both nations trade accusations and debate over the obligations of host countries to refugees.
While the South African government insists it is its duty to honor the request for protection from Rwandan dissidents and guarantee their safety. The Rwandan government has accused many of the dissenters in South Africa of remotely orchestrating terrorists attacks aimed at destabilising the east African country.
There have been numerous attacks on Rwandan citizens in South Africa in the past. Although Rwandan authorities have been quick to deny complicity, President Kagame has repeatedly noted that ill luck will befall enemies of his leadership.
Photo by Foreign Policy Journal: President Paul Kagame of Rwanda.