Ethiopia to host Africa Investment Forum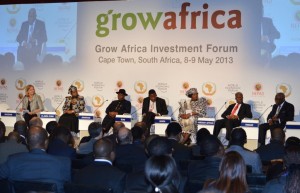 The capital of Ethiopia, Addis Ababa, is set to host a significant continental investment forum early next month.
Reports indicate that already about 150 international and 140 local companies have confirmed their participation.
Addisu Tekle, the head of the communications department at Addis Ababa Chamber of Commerce and Sectoral Associations (AACCSA), informed the media that the companies are in the fields of infrastructure and finance.
The African Investment Forum is scheduled to take place from April 8th-10th.
Reports indicate that the organizers include Trade and Fairs East Africa (TFEA), the German company, Planetfair GmbH plus, Co., as well as the Ethiopian government, the African Union, and the Pan African Chamber of Commerce and Industry (PACCI).
The forum is aimed at promoting sustainable growth on the African continent. Reports indicate that investors from 27 nations are expected to participate in this event.
Ethiopia hosted a similar summit in 2012, dubbed 'Africa Sustainable Investment and Development Summit' between October 17th-19th at the Hilton Hotel.
According to reports, several global investment bankers and venture capital investors met with entrepreneurs and companies from Africa.
The aim of the event was reportedly to generate business partnerships between fund managers, foreign investors, and companies based in Africa.
Additionally, the forum was a platform for investors to gain a better understanding of existing opportunities.
Sources indicate that the summit also highlighted how international investors could gain from assigning investment mandates in Africa and develop partnerships with the suitable investment managers.
Observers say there is a general lack of information on the opportunities, challenges, and potential investment risk in Africa. Therefore, analysts stress the importance of investors heading to the continent to get a better understanding of the potential.
Analysts say Sub-Saharan Africa has benefited immensely from open market policies, such as the privatization of government-run industries.
Africa is increasingly becoming an attractive hub for international investors in light of different economic and political reforms that are taking place in the continent, analysts say. This has reportedly resulted in an improved business setting conducive for direct foreign investment.
Currently, Africa is reported to be experiencing widespread development of crucial physical and social infrastructure, besides a growing pool of enterprising workers across the African continent.
Sources have revealed that international experts and other notable personalities will address many significant business topics related to Africa during the upcoming forum, dubbed "Grow," which is expected to also comprise an exhibition.
Photo by African Union: A high level panel during the last Grow Africa Investment Forum in South Africa.