Burundi and Zambia to extend Tanzania-Zambia Railway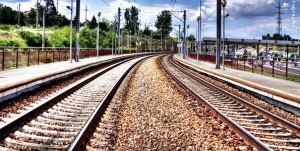 The governments of Burundi and Zambia have disclosed plans of stretching the Tanzania-Zambia railway line to Burundi in order to support growth in bilateral trade between both nations.
During an interview, Zambia's Foreign Affairs Minister, Wylbur Simuusa, stated that deliberations between the two governments is at an advanced stage.
He further relayed that a budget is being drawn up ad feasibility studies will be done into the project.
The governments of Tanzania and Zambia own the 1,992 km railway line, which runs from Kapiri Mposhi town to Dar es Salaam Port in Zambia and Tanzania respectively.
According to sources, the construction of the railway took place in the 70's, reportedly with the support of the Chinese government.
Reports indicate that the extension of the railway line – from Mpulungu port in northern Zambia to Bujumbura port in Burundi – will be co-funded by both governments.
Analysts say the initiative will certainly boost economic growth in several sectors of the Zambian economy by increasing trade with other states in the region.
Reports indicate that export to other nations in the Great Lakes region – primarily by sea – is currently slow due to the limited ferry capacity.
Officials have noted that both nations are actively pursuing this project because the absence of a direct trade link has developed unwanted business gaps.
Many observers have, meanwhile, called for a rehabilitation of the current railway facility.
Upon the completion of the extension, passengers, especially tourists, are expected to have a substitute mode of transportation.
The railway line is expected to play a major role in the unification of the region.
Observers say the extension will ease the pressure on Zambia's road network, which has had to accommodate heavy haulage of automobiles for an extended period. Zambia is also expected to gain from transit cargo and passengers via the rail line.
Analysts also say this vital project will support other top priority sectors such as tourism, construction, and agriculture.
Photo by The Citizen: A section of the Tanzania-Zambia railway line.