Ethiopia Outlaws the Export of Maids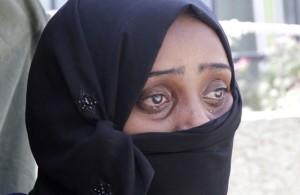 The government of Ethiopia has criminalised the trafficking of its citizens to work as domestic servants in other African countries, as well as in the Middle Eastern and Asian countries.
Following the deportation of almost 150,000 Ethiopians from the Kingdom of Saudi Arabia recently, the government reportedly vowed to stop trafficking by developing practical and lasting solutions.
Although Prime Minister Hailemariam Desalegn has already imposed a ban on Ethiopians travelling to other nations to work as domestic servants, the new revelation reportedly defines the earlier pronouncement properly.
For many years the government of Ethiopia has been criticized for not meeting international anti-trafficking regulatory standards.
However, in the past few years, as the negative effects of this uncontrolled mass migration becomes evident, there has been an increase in national initiatives to end human trafficking.
According to a high ranking official, Solomon Tesfaye, the country's law on cross border labor is currently being reviewed in collaboration with several experts.
Last week, the government's Communication Affairs Office is reported to have convened a meeting with stakeholders to deliberate on practical solutions to end human trafficking and raise awareness about it.
For many years, Ethiopia has been regarded as one of the primary sources of trafficking victims.
Poverty, weak border security and the presence of several dubious travel agencies are believed to have sustained the growth of trafficking.
Reports indicate that once abroad, many of the travellers are led into servitude, prostitution and other forms of forced labor to appease their agents and assumably cover the cost of their trip.
Mr. Tesfaye has revealed that security agents have been deployed across the nation's borders to prevent traffickers and their victims from slipping through. He also noted that the authorities have moved to stamp out all illegal agencies behind the trafficking menace.
Reports indicate that under the new law, travel agencies will only be permitted to facilitate the export of labor, which has been certified by a recognized institution.
Photo by Tesfa News.