Ethiopia Records $172 Million USD Turnover from Minerals Export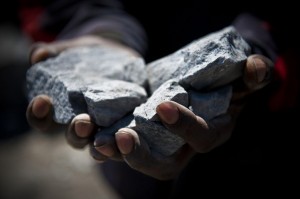 The Ethiopian Ministry of Mines says the nation's mineral industry has garnered $172.6 million USD in revenues in the first half of this budget year.
This represents a significant decrease in earnings of the sector, from about $288 million in the first six months of the last budgetary year.
According to a report by Walto Information Center, which quotes Bacha Faji, the head of Public Relations of the Ministry of Mines, the earning indicates turnover from the export of gold, marbles, tantalum and gemstones.
Bacha revealed that the Ministry failed to reach its target of $1 billion due to the worldwide slump in gold prices and the inability to attract more investors into the sector.
Despite boasting of bountiful reserves of many naturally occurring minerals, Ethiopia's mining industry has grown at a very slow pace.
For many decades, gold was the highest earner in the industry. However, in the past decade, revenue from the export of other minerals such as tantalum, marble and gemstones have contributed to increase the net size of Ethiopia's mining income.
This notwithstanding, mining still stands second to agriculture as the primary source of national income.
Although the promise of better lives and opportunities as a result of mining is sounded in many African countries, these expectations have largely failed to materialise. And this has, in turn, forced many to turn to artisanal mining, rousing much resistance from governments across the continent.
At the ongoing Mining Indaba in South Africa, experts and stakeholders echoed the same sentiments, calling for a re-assessment of mining value distribution and a "skills revolution."
According to Jeremy Webb from the African Minerals Development Centre "It is clear that historically Africa has not benefited anywhere near as much as it should have from its mineral wealth."
Last year, Ethiopia's parliament amended its Mining Operations Proclamation of 2010; introducing many constrictive changes to the terms of cooperative unions operating artisanal mines.
This move was reportedly effected to allay fears that the unions may lay indefinite claims to lands due to the 'loose' nature of their mining agreements.
There are many expectations on the shoulders of Ethiopia's new Minister of Mines, Tolessa Shagi, who was appointed less than a month ago. According to pundits, one of the most important challenges Mr. Shagi faces is expanding the market for Ethiopia's mining products. Currently, the country's main markets are in South Africa, as well as Asia and Oceania.
Photo by Sven Dumelie.