Guaranty Trust Bank Acquires Kenya's Fina Bank Group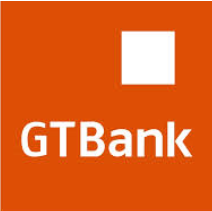 Officials of one of the largest banks in west Africa, Guaranty Trust Bank, have revealed that the company has completed the acquisition of a 70% interest in Kenya's Fina Bank Group.
The deal, which is reported to have been completed last week, is consistent with revelations of the company's Chief Executive Officer Segun Agbaje earlier in the year. According to him, GT Bank had been drafting plans that will see it expand into east Africa through a multi-country and measurable platform.
Fina Bank Group, which originally began its operations in Kenya in 1991, is set to be re-branded with the name and colours of GT Bank–its new owners. The bank's subsidiaries in Uganda and Rwanda are also set to undergo a similar change of identity.
Earlier in the month, the Kenyan Central Bank revealed that it had acquiesced to the deal. "The approval for acquisition takes effect as of November 8, 2013. The resulting institution shall be called Guaranty Trust Bank Kenya Limited," Governor of Kenya's Central Bank, Prof. Njuguna Ndung'u, is reported to have said.
GT Bank is expected to transfer the expertise and renowned level of dedication to service that has seen it ranked as one of the topmost banks in sub-Saharan Africa to its new outlets in east Africa. Officials at the bank say the new acquisitions fit well into the company's expansion strategy, which they insist involves co-operating with local experts to ensure maximum efficiency and profitability.
Although, some regulatory approvals are required to seal the $100 million deal, there seems to be a general opinion that the bank will not face any stumbling blocks in finalising the agreement.
Before this takeover, Fina Bank Group was one of the largest local financial institutions in east Africa–with over 500 employees serving in about 38 offices in 3 countries in the region. The bank seems to also have been on a path of steady growth, according to its yearly financial returns (while in 2012 the bank's total asset was worth $241 million, in 2013 it was worth $338 million).
Many Kenyans have expressed hope that GT Bank's introduction into the Kenyan financial sector will lead to an improvement in the quality of corporate banking in the nation.
GT Bank is one of the most successful African banks.  After recording an impressive 11% increase in growth last year, the CEO of GT Bank Segun Agbaje says the organization is targeting the 20% mark this year.
Currently, GT bank has branches in several African countries including Nigeria, Sierra Leone, Gambia, Cote d'Ivoire, Liberia and Ghana.
GT Bank has since been recognised by many prestigious institutions including Standard & Poor (-BB). In 2007, GT Bank became the first bank from sub-Saharan Africa to be listed on the London Stock Exchange and the Deutsche Borse.
Officials at the bank say similar acquisitions to this one are likely to be made in other east African countries in the near future.
Photo: Guaranty Trust Bank Logo.