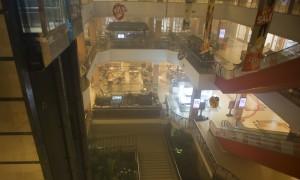 The 4 Al Shabab terrorists who laid siege on an upscale shopping mall in Nairobi two months ago have been identified, an official revealed yesterday.
According to the unnamed western official, the 4 men, who were trained in Somalia, crossed into Kenya by road in June this year before renting an apartment in the Somali-populated Eastleigh, or 'little Moghadishu'.
The suspects are reported to have spent ample time making preparations and scoping the targeted venue before eventually attacking the place on  September 21st.
New details of the attack revealed yesterday contradicts numerous claims hitherto held as facts. According to the unidentified official, only 4 terrorists were involved in the actual attack on the mall — earlier it had been speculated that the terrorists numbered about 10 to 15. The bodies of the four gunmen are reported to be at an F.B.I laboratory where Interpol and F.B.I staff are assisting Kenyan forensic officers identify them.
The death toll resulting from the attack has also been revised to 94 from 67. Red Cross officials at the scene report that over 20 bodies are still missing amid fears that they may be trapped under parts of the rubble yet to be cleared out.
Last week, Al Shabab revealed that the group who carried out the attack on the Westgate mall were from their "matyrdom brigade"–a special unit of soldiers committed to giving their lives in battle. The Al Qaeda linked group have refuted claims by Kenya's army chief that the terrorists attempted to escape during the raid by security officers.
Two of the suspected terrorists have been confirmed as Mohamed Abdinur Said and Hassa Abdi Duhulow. Last week, the Voice Of America disclosed that Yahya Ahmed Osman (alias Omar Nabhan) is suspected to be the name of  third member of the terrorists.
The attack on the Westgate mall is one of the most violent in the history of Kenya. The Kenyan government have sounded and echoed a commitment to investigating the attack and putting in measures to prevent the repeat of similar events in the future.
Following investigations into the assault, four accomplices of the attackers have been arraigned before a court. The trial of the suspects, who all pleaded not guilty, is scheduled to begin on January 15th.
Al Shabab have justified the destructive attack as their way of pressurizing the Kenyan government to withdraw their troops from the African Union Mission in Somalia (AMISOM). The terrorist group have warned the government of Kenya and other nations whose troops are in war-torn Somalia to expect more attacks.
Photo: A view of the interior of the Westgate mall moments after the terrorists took over. (AP/ Johnathan Kalan)