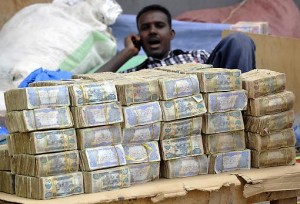 A U.K. high court has issued an interim injunction preventing Barclays Bank's from discontinuing services to a Somali money transfer company- Dahabshiil.
During the ruling Judge Launcelot Henderson described Barclays' decision to terminate Dahabshiil's account as unfair saying the reasons behind the bank's decision needed to be fully examined.
The ruling is expected to keep remittances flowing to Somalia until a full trial is held next year. Somalis in the Diaspora send about $1.3bn home to friends and relatives in Somalia every year, and this accounts for approximately 50 per cent of the country's GDP. About ₤500m of this amount is transferred through the Dahabshiil service by the 100,000 Somalis living in the U.K.
Dahabshiil's Chief Executive Officer, Abdirashid Duale, had previously said that the court's verdict would be a matter of life and death for millions of ordinary Somali's who depended on remittances from the Diaspora.
Soon after the court granted the interim injunction, the money transfer company issued a statement declaring the ruling a "victory for the millions of Somalis and other Africans, many of whose livelihoods depend on our services."
Oxfam GB also applauded the injunction saying it provided "a small window of opportunity for Somalis living in the UK to send money home to loved ones in one of the poorest countries in the world." The organization however emphasized that the injunction was only temporary and a long-term solution was required to "safeguard hundreds of thousands of people relying on the money for food, medicines and education."
Barclays has also been defending its "legitimate" decision to discontinue services to Dahabshiil expressing fears that it could ""unwittingly be facilitating […] terrorist financing" and money laundering. "The risk of financial crime is an important regulatory concern and we take our responsibilities in relation to this very seriously," the bank said.
Most global money transfer services, such as Western Union, do not operate in Somalia. Barclays is currently the only bank that still provides services to small remittance agencies. Dahabshiil is only one of about 250 agencies, whose accounts Barclays plans to discontinue.