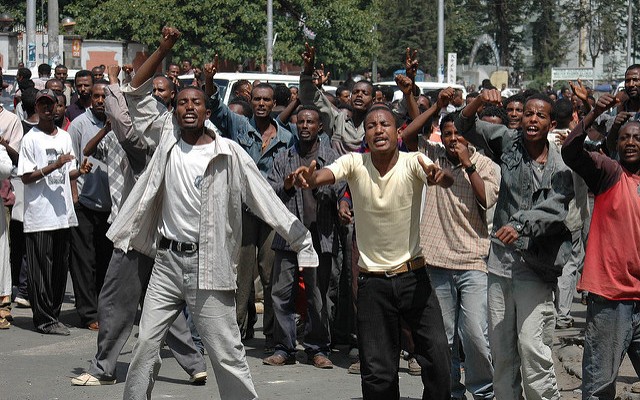 U.S. Temporarily Bans Travel to Ethiopia's Gondar City Amid Violent Ethnic Unrest
U.S. officials have issued a temporary travel ban on Gondar, an Ethiopian city in Amhara state, which has been experiencing violent protests.
The U.S. Embassy in Embassy issued the temporary travel restriction on Wednesday. The travel warning is directed at U.S. mission personnel in Gondar.
Officials also warned U.S. citizens residing in Gondar and those traveling to the city to be careful. The press release called on Americans to assess their level of personal safety and to avoid large crowds and the ongoing protests.
The violent unrest in Gondar began on Tuesday morning when armed forces from the Tigrayan People's Liberation Front (TPLF) entered Gondar, Jerusalem Post reported.
Ethnic tensions led to the fighting between Amhara and Tigray groups in Gondar, which has a large Amhara population. As at Tuesday, about ten people, including civilians and security forces, had been killed in the violence.
The unrest in Gondar has also forced Israeli officials in Ethiopia to relocate a group of Israeli citizens in the city to a local airport. The group, which includes 23 young Israeli volunteers, were moved to on Tuesday due to safety concerns.
About 6,000 Ethiopian Jews waiting to be immigrated to Israel currently reside in Gondar. However, there have been no orders for them to be moved out of the region.
According to Israeli Foreign Ministry spokesman Emmanuel Nachshon, the Ethiopian Jews are not the focus of the unrest and as such, they are not in any immediate danger.
Ethiopian officials have blamed oppositions groups based in neighboring Eritrea for masterminding the attack and unrest in Gondar, Ethiopian Satellite Television reported.
[Photo by Andrew Heavens/Flickr]