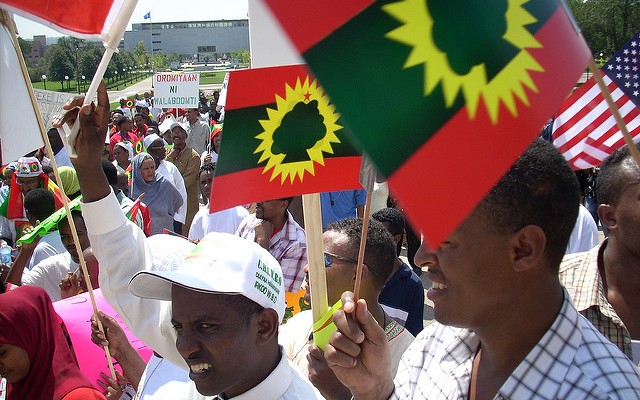 Human Rights Watch Claims Ethiopian Forces Killed Over 400 People During Oromia Protests
A new Human Rights Watch (HRW) report has accused Ethiopian authorities of using "excessive and lethal force" to suppress protests which began in the country's Oromia region in November last year.
The report, which was released on Thursday, claims Ethiopian security forces killed more than 400 people and detained thousands during the widespread Oromia protests.
"Ethiopian security forces have fired on and killed hundreds of students, farmers, and other peaceful protesters with blatant disregard for human life," said Leslie Lefkow, deputy Africa director at Human Right Watch.
The student protests began after a government announced plans to expand the capital, Addis Ababa, into Oromia, the country's largest region.
Since the protests over the Addis Ababa Integrated Development Master Plan began, Human Rights Watch have published several reports accusing the Ethiopian security forces of violently suppressing demonstrators.
Although Addis Ababa has not responded to the new report, in the past the government has dismissed the international right's group claims.
In February, Ethiopia's Communications Minister Getachew Reda dismissed the Human Rights Watch report as "an absolute lie."
He said Ethiopia security forces handled the protests "in a very professional and responsible manner."
According to Getachew, armed groups "trying to stir up the emotions in the public" infiltrated the protests to attack public buildings.
According to the BBC, Ethiopia's Human Rights Commission recently released a report concerning the violence during the Oromo protests.
The report, which was published last week, says 170 people lost their lives during the protests. However, the commission blamed the deaths on rival factions in Oromia, not on security forces.
Ethiopia authorities have since canceled the controversial expansion plan, which led to the widespread protests.
[Photo:Oromia Movies/Flickr]