Trial of Somali Man Charged With Murdering Pregnant Ethiopian Wife to Begin in June in Britain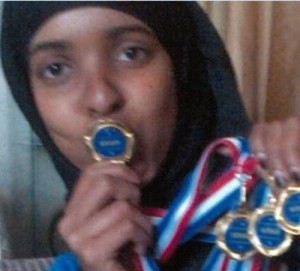 The trial of a 22-year-old Somali illegal immigrant charged with murdering his pregnant Ethiopian wife in Britain is scheduled to begin next month.
The suspect, Abdirashid Khadar, reportedly entered the United Kingdom from Italy on the back of a lorry. After his arrival in March last year, Khadar met up with Amal Abdi. The pair had been married in Ethiopia.
Abdi, 21, was stabbed to death on July 26 in her home in Morley Street, Barton Hill. Abdi reportedly sustained about ten stab wounds. She was pronounced dead at the scene. A post-mortem revealed she was 15-16 weeks pregnant at the time of her death.
According to prosecutor James Ward, Khadar called the police to report Abdi's murder. He was later arrested as a suspect.
Khadar is facing a murder charge. His trial was initially scheduled for January. However, the trial, which is estimated to last for a week, is now set to begin on June 13. The delay is reportedly due to a pending psychiatric assessment on Khadar's mental state.
During interrogation, Khadar is reported to have been unable to explain what exactly happened to Abdi. He said he recognized her house but added that he had not lived there. He had no specific place of residence in the UK.
"In custody his behaviour was odd. He was washing himself in his own urine," Ward said.
Abdi's family and community are receiving support from specially trained police officials. Officials have working to reassure the family and community of their safety.
Photo: A photo of the deceased Amal Abdi released by her family.