Landslides Caused by Heavy Rains Kill Over 40 People in Ethiopia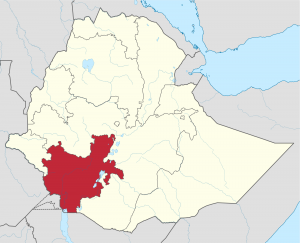 Over 40 people have been killed by a series of landslides that struck Kindo Didaye, one of the woredas (or districts) in the Southern Nations, Nationalities, and People's Region of Ethiopia.
The deadly landslides reportedly occurred on Monday after heavy rains in the region. The rains, which precipitated floods and landslides, left roads damaged and several people missing.
The floods reportedly destroyed a road which connects Wolaita to the Dawro zone. A major bridge connecting the town of Wolaita to the Sidama zone is said to have also been destroyed by the heavy floods.
According to Fana Broadcasting Corporate (FBC), rescue efforts are underway to save people trapped by the landslides. About 40 people are estimated to have been killed by the flooding and landslides.
According to Commissioner Alemayehu Mamo, rescue efforts have been stalled by the flooded roads and landslides. Only a few people have been rescued and transported to medical centers for treatment thus far. The number of people injured is yet to be verified.
The total number of the missing and dead is yet to be ascertained. However, Mamo says 28 bodies have been recovered thus far.
East African countries are battling with the effects of the El Nino weather phenomenon. The weather formation has caused severe drought and heavy rains that have destroyed crops, properties and claimed lives in Ethiopia, Kenya, Tanzania, Rwanda and Southern Africa.