UAE to Deport 30 Ethiopian Women who Arrived at Airport Without Return Tickets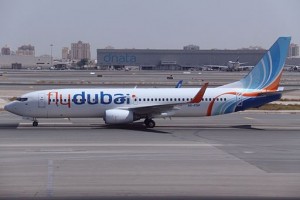 Thirty Ethiopian women, who arrived in Dubai on Tuesday, are scheduled to be deported back to Addis Ababa after immigration officials denied them entry because they did not have return tickets.
The group of women reportedly arrived at Dubai's International Airport with valid visas to enter the United Arab Emirates (UAE). However, they did not book their return tickets and could not provide proof that they will continue their journey.
UAE immigration laws require visitors to prove that they will leave the Gulf nation before the expiration of their visas.
The 30 Ethiopian women arrived in Dubai via a Flydubai flight from Addis Ababa. They will reportedly be deported on a flight with the airliner to the same Ethiopian city.
A Flydubai spokesperson confirmed the intention to deport the 30 women. However, despite the confirmation, UAE immigration officials are yet to announce the exact date when the women would be deported.
The UAE has been working to curb the surge of illegal workers coming within its borders. About 500 illegal housemaids reportedly enter the UAE daily via the airports.
These illegal migrants, many of who are from Ethiopia and Somalia, enter the country with visit visas. However, upon entry they refuse to leave – many fake illnesses while others pay bribes to have their visas changed.
The Ethiopian community in Dubai has called on the Ethiopian embassy to tackle dubious private companies that bring women into the UAE with the promise of landing them domestic jobs.