Slovak police seize 16 kilograms of khat from Ethiopia; 2 suspects arrested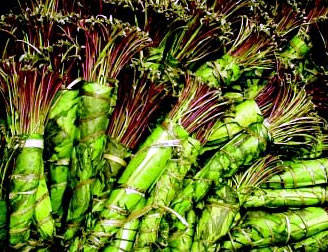 Some 16 kilograms of khat, a psychotropic drug (scientific name: Catha edulis) worth some $12,000 on the illegal market was seized at the post office on Tomášikova street in Bratislava, the capital of Slovakia, on September 21.
The package arrived one week earlier from Ethiopia.
"Eight plastic bags with dried plant were packed in two carton boxes," the Slovak Financial Administration spokesperson Patrícia Macíková said, as quoted by the TASR newswire.
After proper investigation, criminal experts revealed that the plant is on the list of prohibited substances.
The police subsequently detained 35-year-old Austrian of Somali origin Adam A. I. and 25-year-old Czech David U., who went to the post office for the package, Macíková added.
The two men may now face prosecution. If the investigator lays charges against them, they will be threatened with three to 10 years in prison, TASR wrote.
Source: The Slovak Spectator